App Store Ads in Today Tab Switching to More Compact Design in July
Starting in July, ads in the App Store's Today tab will have a more compact design and be fully visible without any scrolling. The new ad format will include the app's icon, name, and subtitle, along with an "Ad" label and a "Get" button.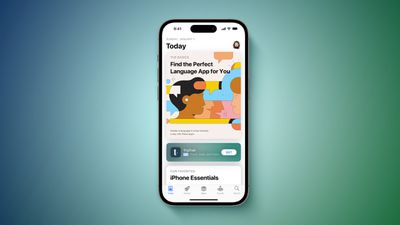 The new ad format will be shown on iPhones running iOS 16.4 and later. Today tab ads will not be available on iOS 16.3 and earlier. Existing ads will automatically switch to the new format in July, with no action required from advertisers.
Ads in the Today tab currently appear as a full-height card that can only be viewed after scrolling past the first unsponsored slot.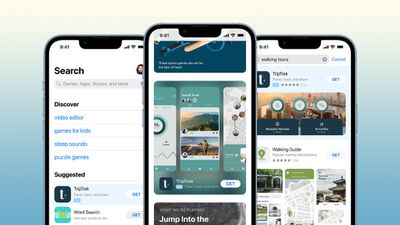 Since the ads will no longer have a custom graphic, Apple says the approval process will be quicker and easier. The compact format will also make the ads more distinguishable from unsponsored content in the Today tab, so this is a change that should be well received by both advertisers and App Store users.
Apple began showing ads in the Today tab in October 2022. The upcoming ad format change was first reported by 9to5Mac.