Vodafone and Three Merging Networks to Form UK's Largest Mobile Operator
British mobile phone operators Vodafone and Three UK have agreed a deal to merge their UK-based operations, which if approved by regulators will make it the biggest mobile network in the country.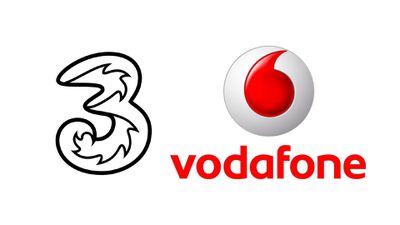 Currently the biggest players in the UK mobile market are Virgin Media O2, with around 24 million customers, and EE, which has 20 million users.
Vodafone and Three UK are the third and fourth largest mobile firms, but the merger will give them around 27 million customers, taking their combined market share past Virgin Media O2's.
The Competition and Markets Authority (CMA) will now examine the merger, specifically to look at whether it will push up customer prices.
Vodafone and Three claimed the deal will be "great for customers, great for the country, great for competition," but the CMA may not see it that way.
The same competition watchdog in May blocked UK approval for Microsoft's proposed $69 billion takeover of Activision Blizzard.
Speaking to the BBC News, Karen Egan, head of mobile at research firm Enders Analysis, said similar deals in other countries had not led to price hikes, but added that "CMA's hawkish approach to mergers of late is not encouraging."
The Unite union, which represents Vodafone and Three workers, disagreed, saying that the deal was "reckless" and would "hike people's bills and mean job losses."
Vodafone has already set out plans to cut 11,000 jobs, with CEO and CFO Margherita Della Valle admitting in May that its "performance has not been good enough." Both companies have since indicated additional job cuts within five years if the merger is approved.