Netflix Password Sharing Crackdown Works, U.S. Subscriber Numbers Soar
Netflix in May started cracking down on password sharing in the United States, and the decision has worked in the company's favor, according to subscriber data shared today by analytics company Antenna (via The Wall Street Journal).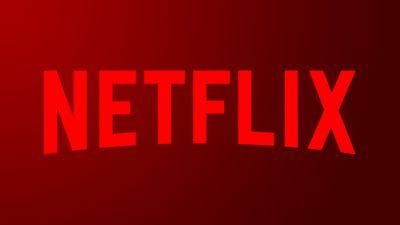 Just after putting an end to multi-household password sharing in the United States, average daily signups to Netflix reached 73k per day, a 102 percent increase from the prior 60-day average. Netflix saw close to 100,000 daily signups on both May 26 and May 27, beating out signups even during COVID lockdown periods.
Netflix did see an increase in subscription cancelation following the policy change, but the number of people canceling did not beat the number of new signups that the company received. Antenna says that the ratio of signups to cancels since May 23 is up 25.6 percent compared to the prior 60-day period.
Average daily Sign-ups to Netflix reached 73k during that period, a +102% increase from the prior 60-day average. These exceed the spikes in Sign-ups Antenna observed during the initial U.S. Covid-19 lockdowns in March and April 2020. https://t.co/2CNU67kQST — Antenna (@AntennaData) June 9, 2023
According to Netflix, more than 100 million households were sharing accounts, impacting its ability to "invest in and improve Netflix" for paying members. The company said that it expected some cancel reaction in the United States, but based on earlier rollouts in other countries, the policy change would result in acceleration in revenue growth and member base.
Netflix is no longer allowing subscribers to share passwords with people who do not live in the same location. Netflix users are required to establish a primary location, and subscribers who live elsewhere are not able to use the account. There are allowances for travel or second homes, but Netflix is now using IP address and other information to restrict multi-household usage.
Netflix users can pay an additional $7.99 per month to allow one extra member to use a Standard or Premium Netflix account outside of the primary location, and up to two additional people can be added (Premium plan only).
The extra fee provides each person with a profile, personalized recommendations, login, and password. Alternatively, there is a profile transfer process that will allow those who were previously using Netflix for free to make their own paid accounts.
Netflix is priced starting at $6.99 per month for the plan with ads. A basic plan with no ads, access on one device at a time, and 720p HD streaming is priced at $9.99 per month. The Standard Plan with 1080p streaming and access on two devices at one time is priced at $15.49 per month, and the 4K Netflix plan with support for watching on four devices at a time is priced at $19.99 per month.
Note that while the Standard and Premium plans allow for watching on two to four devices at a time, Netflix's new policy is that all of those devices need to be in the same household location.