Tim Cook Says Apple Still Not Considering 'Mass Layoffs'
Apple CEO Tim Cook today said he still views mass layoffs as a "last resort," and ensured this is not something the company is considering right now.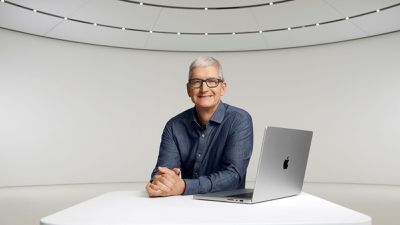 "I view that as a last resort and, so, mass layoffs is not something that we're talking about at this moment," said Cook, in an interview with CNBC.
Major tech companies like Google and Facebook parent Meta have laid off tens of thousands of employees in recent months amid economic uncertainty, after aggressively hiring during the COVID-19 pandemic. Apple has not made any mass layoffs of full-time employees, but the company has reportedly laid off some corporate employees within its retail teams, let go of some contracted recruiters, and stopped hiring for some roles.
In a regulatory filing last year, Apple said it had approximately 164,000 full-time equivalent employees as of September 24, 2022.