15-Inch MacBook Air Stockpiled by Suppliers Ahead of Rumored WWDC Launch
Apple's supply chain has started stockpiling the rumored 15-inch MacBook Air, according to industry sources cited by DigiTimes. The report says the laptop is expected to be announced at Apple's annual developer conference WWDC, which begins June 5.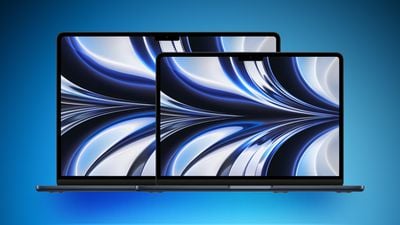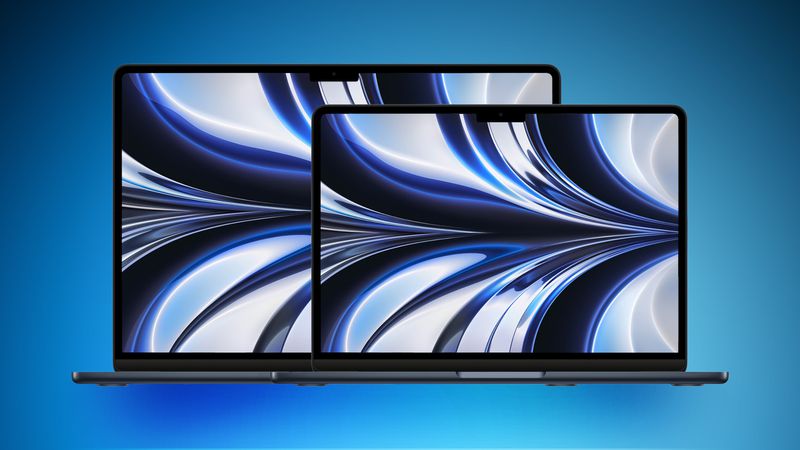 Despite the upcoming 15-inch MacBook Air launch, the sources believe that overall MacBook shipments will likely face a single-digit decrease in 2023 due to a "disappointing" first half of the year. The sources also said "pull-in momentum" for the 15-inch MacBook Air "has not been as strong compared with previous new products."
Bloomberg's Mark Gurman expects the 15-inch MacBook Air to debut at WWDC. Like the 13-inch MacBook Air, the 15-inch model will be powered by the M2 chip with multiple GPU configurations, according to Apple analyst Ming-Chi Kuo.
No design changes have been rumored for the 15-inch MacBook Air beyond its larger display size. The 13-inch model is equipped with a notch housing a 1080p camera, a MagSafe 3 charging port, two Thunderbolt 3 ports, a 3.5mm headphone jack, a scissor switch keyboard with a Touch ID button, and a Force Touch trackpad.
The sources believe MacBook shipments could recover in the second half of 2023 if new MacBooks with 3nm chips are released, but Apple's chipmaker TSMC has reportedly faced 3nm yield issues, so it's unclear when Apple's M3 chip will debut.