Gurman: Apple to Announce 15-Inch MacBook Air at WWDC
Apple plans to announce the rumored 15-inch MacBook Air at WWDC, according to Bloomberg's Mark Gurman. The laptop is expected to be unveiled alongside iOS 17, macOS 14, watchOS 10, tvOS 17, and Apple's long-awaited AR/VR headset.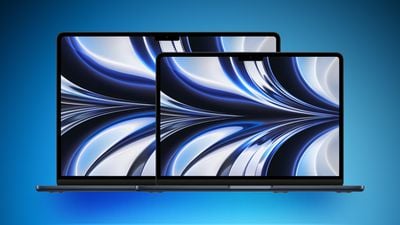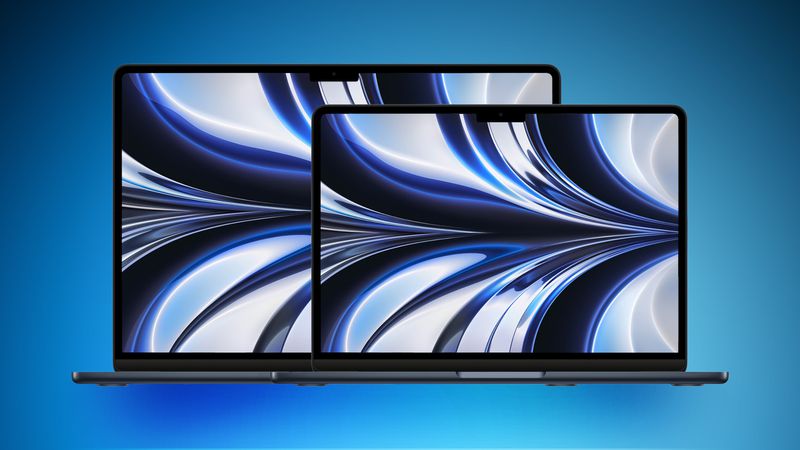 Gurman revealed the plans in his newsletter on Sunday:
As part of watchOS 10, the company is planning to bring back widgets and make them a central part of the interface. This new strategy will debut at WWDC in June, alongside the unveiling of iOS 17, macOS 14, the 15-inch MacBook Air, and, of course, the much-anticipated mixed-reality headset.
The well-connected Apple reporter previously said new MacBooks were coming at WWDC, but this is the first time he explicitly confirmed the 15-inch MacBook Air will be unveiled at the conference, which will begin with Apple's keynote on June 5.
15-inch MacBook Air rumors began in early 2021, and production of display panels for the laptop reportedly ramped up in recent months as its launch nears. Like the 13-inch MacBook Air, the initial 15-inch model will be powered by the standard M2 chip with multiple GPU configurations, according to Apple analyst Ming-Chi Kuo.
No design changes have been rumored for the 15-inch MacBook Air beyond its larger display size. The 13-inch model has a notch in the display, a 1080p camera, a MagSafe 3 charging port, two USB-C/Thunderbolt 3 ports, a 3.5mm headphone jack, a scissor switch Magic Keyboard with a Touch ID button, and a Force Touch trackpad, with available color options including Midnight, Starlight, Space Gray, and Silver.
Apple announced the 13-inch MacBook Air with the M2 chip at WWDC last year.