Google Authenticator Now Supports Backing Up 2FA Codes Using Google Account
The Google Authenticator app used to store one-time access codes for account security now supports backups and syncing across devices using a Google Account, Google announced today.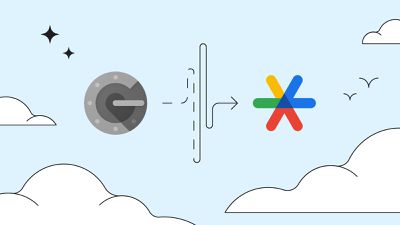 With Google Account support, one-time passwords can be saved in the cloud, so if you lose the device with your Google Authenticator app installed, you won't lose access to all of your authentication codes. Prior to the integration of Google Account support, all codes in the Google Authenticator app were stored on device, which is problematic when a device is lost.
Google says with one-time passwords available in a Google Account, users are "better protected from lockout," increasing convenience and security. Google Account integration for Google Authenticator is available on both iOS and Android devices. Adding Google Account support will require signing into the account in the Google Authenticator app, and once that is done, codes will be automatically backed up and restored on any new device where you sign in to your Google Account.
The latest version of the app is required, and on iPhone and iPad, it can be downloaded from the App Store for free. [Direct Link]