Kroger Begins Accepting Apple Pay After Years of Holding Out
Kroger this week began accepting Apple Pay and other contactless payment methods at select locations in Kentucky and Ohio, allowing customers to tap to pay with an iPhone or Apple Watch at checkout, according to customers on Reddit and Twitter.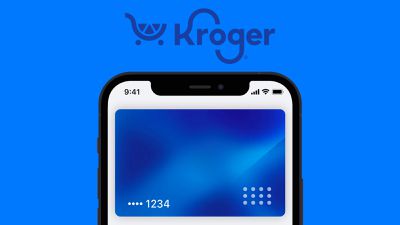 It's unclear how many Kroger locations are now accepting Apple Pay, or if NFC-based payments will be expanded to all of the over 1,200 grocery stores that operate under the namesake Kroger brand. We have reached out to a company spokesperson for comment and will update this story if we receive any additional information.
Kroger was one of the largest Apple Pay holdouts in the U.S. since the service launched in 2014, alongside Walmart, The Home Depot, and Lowe's. Kroger did roll out Apple Pay at some of its other grocery chains in the past few years, including Ralphs in California, QFC in Washington and Oregon, and King Soopers in Colorado and Wyoming.
Kroger-owned chain Fred Meyer also recently started accepting Apple Pay at its stores in the Northwest, a spokesperson confirmed, while its North Carolina-based banner Harris Teeter tweeted it is "working towards accepting Apple Pay."
In a press release last year, Apple said that Apple Pay was accepted at more than 90% of U.S. retailers, and Kroger is a significant addition. The company also continues to offer its own service called Kroger Pay, which requires customers to scan a QR code at checkout to pay with a debit or credit card stored in the Kroger app.