Foxconn to Make AirPods for the First Time, New Factory Planned in India
Apple supplier Foxconn has won an order to make AirPods for the first time, reports Reuters.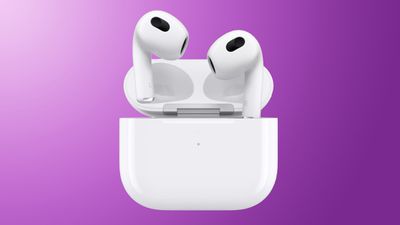 The Taiwanese contract manufacturer plans to build a factory in India to produce the earphones, underlining efforts by the key Apple supplier to diversify production away from China.
According to the report's sources, Foxconn will invest more than $200 million in a new AirPods assembly plant in the southern Indian state of Telangana.
Construction of the facility is expected to start in the second half of this year and begin production by the end of 2024 at the earliest.
Foxconn officials are said to have debated internally for months about whether to assemble AirPods, due to the relatively low profit margins, but they ultimately decided to go ahead with the deal to "reinforce engagement" with Apple.
The decision to set up production in India was requested by Apple, according to one of the report's sources. Besides the Telangana facility, Foxconn reportedly plans to ramp up its investment in India with a view to manufacturing smartphones, EVs, and semiconductors.
It's not clear which model(s) of AirPods are included in Foxconn's order, but there's a high chance they will include a USB-C connector instead of a Lightning connector, as Apple is rumored to be planning to introduce iPhone 15 models with a USB-C port instead of a Lightning port in 2023.