First Real-World Look at Apple Mixed-Reality Headset Parts Seemingly Shown in Leaked Images
Images of what appear to be components for Apple's upcoming mixed-reality headset have today been shared online.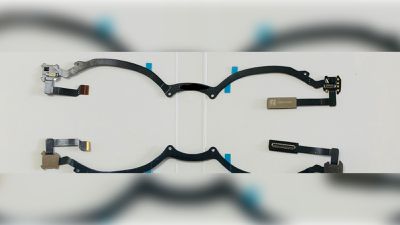 The images come from a Twitter user with a protected account who has a track record for sharing accurate information about Apple components. Three of the pictures show shaped ribbon cables that contour around a user's eyes, and may be used to connect display components to a board. Another appears to show an array of three sensors or cameras along another flexible ribbon of a similar length.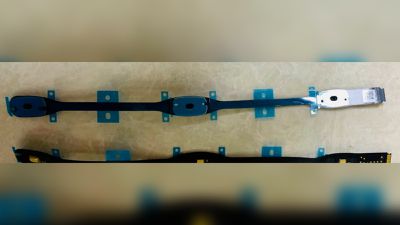 The series of images are accompanied by a "smiling face with sunglasses" emoji, and while they are not explicitly tied to Apple's headset, the shape of the ribbon cables reinforces indications that they are indeed designed for the upcoming device.
The first-generation mixed-reality headset is expected to be unveiled in June at Apple's Worldwide Developers Conference, followed by a launch sometime later in the year. To date, other no real-world images of components for Apple's mixed-reality headset have leaked online, but as the device's announcement looms and mass production begins, more images are likely to emerge.