watchOS 9.4 to Recalibrate Battery Capacity on 44mm Apple Watch Series 6
The watchOS 9.4 update that Apple is beta testing right now will include a battery recalibration process for the 44mm Apple Watch Series 6, Apple said today in an updated Apple Watch support document.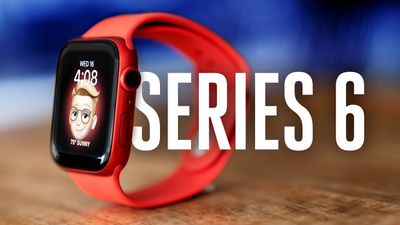 After updating to watchOS 9.4, the 44mm Apple Watch Series 6 will be able to estimate maximum battery capacity more accurately following the recalibration process.
Apple recalibrated the batteries of the Apple Watch Series 4 and Apple Watch Series 5 models with the watchOS 9 update, and now the process is being extended to the 44mm Apple Watch Series 6.
Battery recalibration has also been done for some iPhone models in the past, including the iPhone 11. Recalibration is able to improve inaccurate estimates of battery health that some users may be seeing.