Apple Watch 'Series X' and Apple Watch SE 3 With Larger Displays Rumored to Launch Next Year
Apple plans to release so-called "Apple Watch Series X" and third-generation Apple Watch SE models with larger displays in 2024, according to research shared last week by David Hsieh, an analyst at technology research firm Omdia.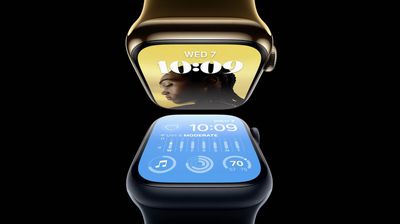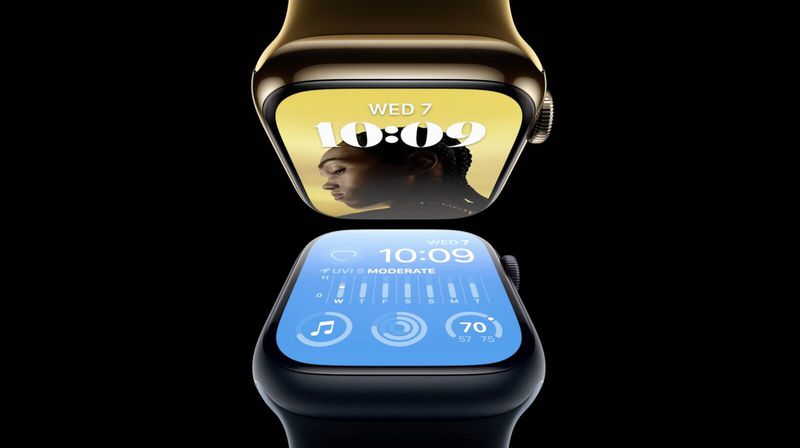 In his research note, Hsieh claimed that the Series X will have 1.89-inch and 2.04-inch display size options, which would be 5% to 10% larger than the Apple Watch Series 8 depending on the case size. These measurements apply to the rectangular display panel, but since the Apple Watch has rounded bezels, the actual viewable area is less.
"Apple Watch Series X" would be similar branding as the iPhone X, but the name is not confirmed. Hsieh is likely using the "Series X" name as a placeholder based on the fact that the model is expected to be the 10th-generation Apple Watch. The original Apple Watch was introduced in September 2014 and released in April 2015.
As for the third-generation Apple Watch SE, Hsieh expects the device to have the same display sizes as the Apple Watch Series 8. If the new Apple Watch SE adopts the same slimmer bezels as the Series 8, this means it would be available in 41mm and 45mm case sizes, compared to 40mm and 44mm for the current Apple Watch SE. He also expects this year's Apple Watch Series 9 to retain the same display sizes as the Series 8.
In line with analysts Ross Young and Jeff Pu, Hsieh believes the next-generation Apple Watch Ultra will feature a larger 2.13-inch display when measured as a rectangle. The current Apple Watch Ultra's display measures 1.99 inches rectangularly.