LG Adds Apple TV, Apple Music, and Other Apple Features to webOS TVs
LG has added a number of Apple apps and features to other-branded televisions running its webOS Hub across more than 100 countries and regions worldwide, the company has announced.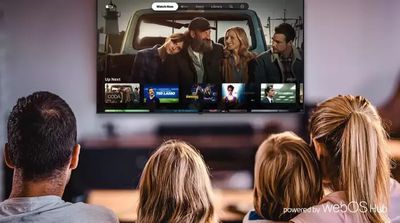 On compatible smart TVs that are based on the webOS Hub ecosystem, users will be able to access the Apple TV app and Apple Music, as well as connect to AirPlay and HomeKit devices, without having to link up an ‌Apple TV‌ set-top box or any other hardware.
From LG's press release announcing the update:

With the Apple TV app, Apple Music, AirPlay and HomeKit all coming to the webOS Hub ecosystem, LG is constantly refining and expanding its webOS smart TV platform while enhancing its accessibility so that more consumers can benefit from the most convenient user experience.

By offering a greater range of customization options to smart TV manufacturers and giving more convenience and choice of content to customers, 10 times as many brands are now available on webOS Hub than in early 2021.
The deployment is available for more than 200 TV brands worldwide running webOS, such as Seiki, Eko, Stream System, Konka, Aiwa, and Hyundai. LG does not offer a detailed list of eligible TVs but specifies that only 4K UHD and OLED models running webOS Hub 2.0 will receive ‌AirPlay‌ and ‌HomeKit‌ compatibility.