Apple Is Now Making AirPods Components in India
A U.S.-based Apple supplier has begun making components for AirPods in India, marking a significant step in the tech giant's push to expand production in the country, reports Bloomberg.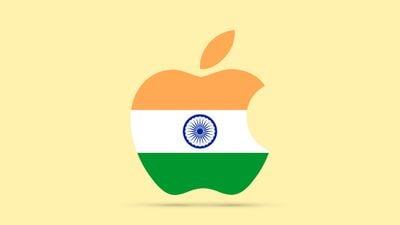 According to the news outlet, the Indian unit of Florida-based electronics manufacturer Jabil has begun shipping plastic AirPods enclosures to China and Vietnam, making the earbuds the second Apple product after iPhones to be made in India.
The move is part of Apple's plan to reduce its production reliance on China, where lockdown disruptions and US trade restrictions have made manufacturing more risky.
According to Jabil's website, the company operates a 858,000 square foot (80,000 square meter) facility employing more than 2,500 workers in Pune, western India.
Meanwhile, Apple's China-based suppliers are still waiting for the Indian government's approval to begin manufacturing there, with The Economic Times reporting that 14 Chinese companies have so far been granted only initial clearance.
The rush to gain approval follows news that Indian Prime Minister Narendra Modi's government is drawing up plans to offer financial incentives to companies that produce wireless earphones and smartwatches locally.
Apple reportedly wants to triple its iPhone production capacity in India within the next two years. According to Bloomberg's sources, shipments of India-made iPhones to Europe and the Middle East are set to reach $2.5 billion by March 2023, almost doubling the $1.3 billion worth of iPhones the country exported in the year through March 2022.
The news outlet last year reported that it would take around eight years to move just 10% of Apple's production capacity out of China, where about 98% of iPhones are still made.