Kuo: AirPods 3 Mass Production to Start in Q3 2021
Mass production will begin on the third-generation AirPods in the third quarter of 2021, according to an investors note from analyst Ming-Chi Kuo that was seen by MacRumors.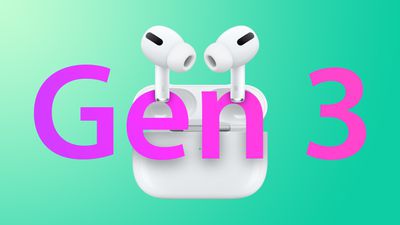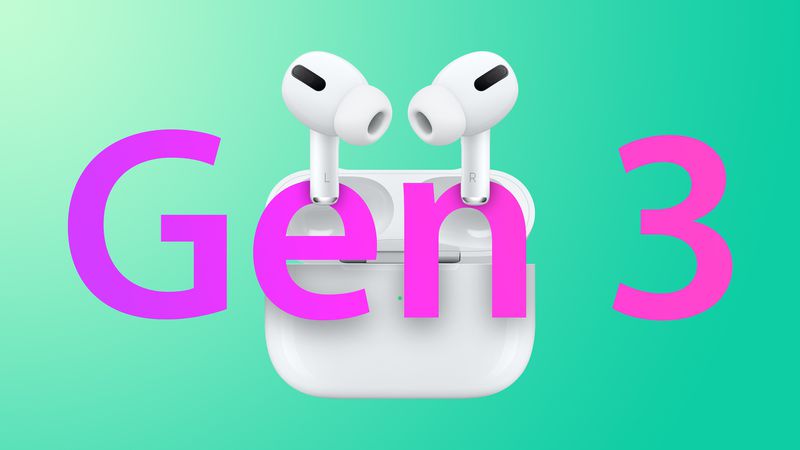 If mass production is not set to begin until the third quarter of 2021, it would mean that the AirPods 3 wouldn't ship until later in the year. Kuo previously said back in November that the ‌AirPods 3‌ would launch in the first half of 2021, and other rumors have suggested the new AirPods could come as soon as this month.
There have been several leaks depicting the redesigned third-generation AirPods, which normally suggests that a launch is close, and Kang, a well-respected leaker who often shares accurate information about Apple's plans, said recently that the AirPods 3 are "ready to ship."
Kuo expects AirPods shipments from the first quarter of 2021 to the third quarter of 2021 to decline by about 25 percent year over year to 55 million units. Should demand for the ‌AirPods 3‌ be better than expected, fourth quarter AirPods shipments will remain flat year over year at 23 million units. Overall AirPods shipments across 2021 are expected to decline to 78 million units, down from 90 million in 2020.
Kuo says that the AirPods Max have offered "limited help" to AirPods shipments, with an annual shipment of about one million units.
It is unclear at this time if AirPods 2 will stop being produced when the ‌AirPods 3‌ enter mass production. Kuo says that Apple has a dilemma -- if AirPods 2 stick around and are sold at a lower price, it could affect ‌AirPods 3‌ demand, but if there's a no low-priced AirPods model, it could have a negative effect on Apple's sales.
If AirPods 2 will go to end-of-life after AirPods 3's mass production, we estimate AirPods 3, AirPods Pro, AirPods 2, and AirPods Max will account for about 40%, 28%, 31%, and 1% of total shipments, respectively, in 2021. If AirPods 2 will continue production after mass production of AirPods 3, we estimate AirPods 3, AirPods Pro, AirPods 2, and AirPods Max will account for about 32%, 28%, 39%, and 1% of total shipments in 2021, respectively.
Kuo attributes the decline in AirPods shipments to increased competition and a loss of market share. There are a number of lower-priced true wireless earbud options on the market for Apple to contend with.
The competitive advantage of Apple's products lies in providing integration of the "hardware, software, and service" ecosystem, not just hardware. The iPhone, for example, has seen its market share decline due to the rapid growth of the smartphone market, but it has been able to maintain shipment growth because of the strong ecosystem of the App Store and developers. We believe that Siri is the core of AirPods' software and service ecosystem, but since Siri's competitive advantage is not significant, the gap between AirPods' leading edge and its competitors' shrinks due to a lack of protection from the ecosystem as competitors gradually improve their user experience and launch lower-price strategies at the same time. We believe that HomePod and HomePod mini shipments were significantly lower than expected for the same reason.
AirPods have quick pairing and fast switching capabilities that give them an edge over competitors, but Kuo says that these advantages are "gradually offset" by improved user experiences and lower prices offered by competitors.
In terms of high quality, while AirPods Pro's low latency is about 50% improvement vs. AirPods 1 and 20% improvement vs. AirPods 2, and it offers active noise cancellation, sales results show that consumers are not very willing to spend more than US$100 to buy the selling points of AirPods Pro.
Kuo says that if Apple wants to improve AirPods shipments in the future, hardware innovation like health management functionality is necessary to differentiate the earbuds from similar products offered by competitors.