App Recap: New or Updated iPhone, iPad, and Mac Apps Worth Checking Out
Several apps were either released or updated recently. We've compiled a list of some of these apps that are worth checking out.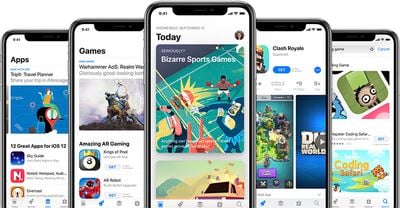 iOS Apps
iPadOS Apps
LiDAR Scanner 3D (Free) - Those with the new 2020 iPad Pro can make 3D models of objects and export them into several filetypes (USDZ, OBJ, STL, PLY). The app even allows users to take 3D scans of their own homes - a neat demo showcasing the app's capabilities can be found here.
Mac Apps
Wallpaperer for Reddit (Free) - Wallpaperer is a neat app that can automatically set your Mac wallpaper to the top rated images from your favorite Reddit communities. The app also allows users to set how often they would like the wallpaper to change and from which subreddits to get wallpapers from.
FitaDo - Calisthenics Workouts (Free) - FitaDo is a fitness app available for Mac, iPhone, and iPad that allows users to create and customize any type of workout. The app also allows users to track progress over time. There is a premium version of FitaDo available as monthly or yearly priced at $3.99 and $29.99 respectively.
theBin (Free) - theBin is an app that integrates directly with your Mac's trash to create a new user experience. There are several features of the app worth checking out including auto-cleanup, a feature where the trash will empty every so often, and the auto-compression feature to automatically compress trash files to save disk space.
In addition to the many apps above worth checking out, it was also announced this week that Facebook would be launching a dedicated gaming app to take on Twitch and Youtube in a new report by The Verge. The report mentions that most of the app's content will focus on the streaming community, but a small mix of some casual games will be included as well. The app is set to debut on Android devices on April 20 and iOS support will be coming as soon as "Apple approves" the app.