Apple Card Now Available to All Customers in United States
Apple Card, the Apple-branded credit card that Apple is launching in partnership with Goldman Sachs, is available for everyone in the U.S. starting today following a preview period that launched a few weeks ago for some customers.
Potential customers can apply for the ‌Apple Card‌ using the Wallet app, and after approval, can begin using the digital portion of the card for online and Apple Pay purchases immediately.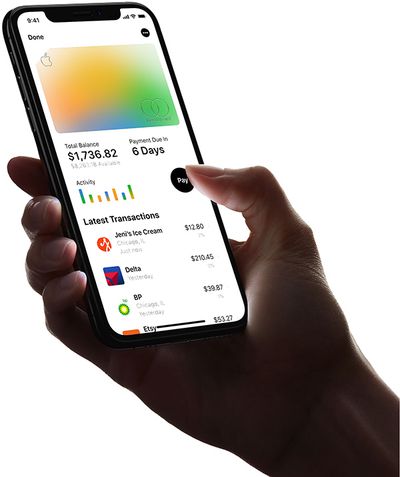 ‌Apple Card‌ availability is subject to approval, and customers need to qualify for ‌Apple Card‌ similar to any other credit card. ‌Apple Card‌ offers an APR between 12.99 and 23.99 percent based on credit score.
Apple will ship a physical titanium credit card to ‌Apple Card‌ users within a few days, providing an actual card for traditional credit card purchases. The titanium card is engraved with the cardholder's name, but features no card number, expiration date, or CVV for privacy purposes.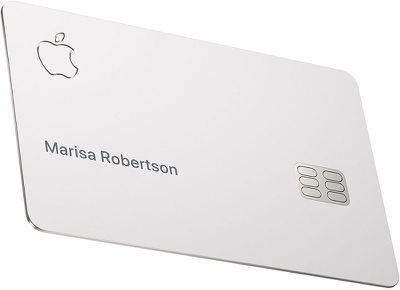 This information is still available, but it is accessible through the Wallet app. The card features a traditional magstripe along with a built-in chip for making purchases within stores.
‌Apple Card‌ can be used for both standard purchases and ‌Apple Pay‌ purchases, with Apple providing rewards for both. Customers will get 3 percent cash back for purchases made at an Apple Store, 2 percent cash back for all ‌Apple Pay‌ purchases, and 1 percent cash back for all other purchases.


Cash back is provided in the form of "Daily Cash" that, as the name suggests, is paid out to customers on a daily basis. Daily Cash is added to the Apple Cash card in Wallet and can be used for purchases, sent to friends, or transferred to a bank account.
‌Apple Card‌ is deeply integrated into the Wallet app and Apple is offering spend tracking and budgeting tools. Color-coded categories will give users an idea of how much money they're spending on food, activities, shopping, health care, entertainment, and more.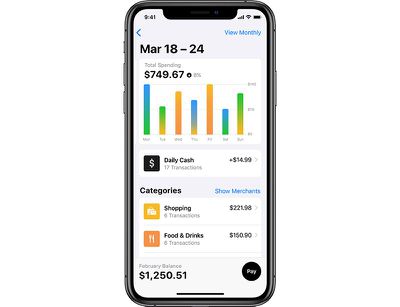 Apple will send notifications every time a purchase is made so users can monitor for fraudulent activity, and Apple is using machine learning and Apple Maps to make sure every single transaction made is clearly identified.


The Wallet app also helps out with payments, offering up multiple payment options and ways to minimize interest through higher, more regular payments. ‌Apple Card‌ will encourage customers to pay a bit more than the minimum each month to cut down on interest fees. Payments can be scheduled weekly, biweekly, and monthly, and can be made using a bank account just like any other credit card.


‌Apple Card‌ is limited to the United States at the current time, but may expand to additional countries in the near future. Apple is already in talks with European regulators, and has trademarked ‌Apple Card‌ in Europe, Hong Kong, and Canada.
‌Apple Card‌ is a no fee credit card. There are no annual fees, international fees, fees for making a late payment, or fees for exceeding your credit limit, which means there are no penalty rates for missing a payment. For more details on the ‌Apple Card‌, make sure to check out our Apple Card guide.