Eddy Cue Talks Apple TV+, Apple News+, and Apple Music in New Interview
Eddy Cue recently spoke with The Times to discuss various topics related to Apple's services, which he helps run, including Apple Music, Apple News+, and the upcoming Apple TV+. Much of the interview focused on ‌Apple TV+‌ and its launch this fall, with Cue stating that Apple's focus will be on quality over quantity.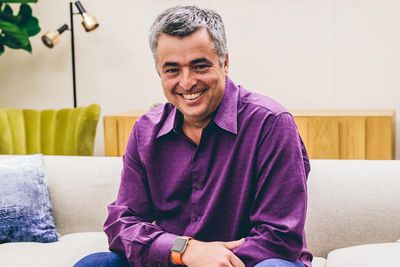 Apple's plan will be in direct contrast to Netflix, which creates a lot of content every month for its subscribers to watch. Cue said that "there's nothing wrong with that model, but it's not our model." Apple will release new shows and episodes consistently, but not nearly at the same rate as Netflix.
When asked why Apple can be trusted with creating high-quality TV dramas, Cue admitted that the company wasn't up to the task, so it hired people who are. This is referring to Apple's hiring of Jamie Erlicht and Zack Van Amburg from Sony, who have "incredible taste" according to Cue.

Yet this talk of quality prompts my next question. Apple knows its music and he knows his sport, but what do they know about TV drama? What's Apple's taste in that?

"That's a great question, one we asked ourselves too. Look, we don't know a lot about television other than we are big consumers of it, but that doesn't quite qualify you as an expert by any means. The thing that we're smart about is when we don't know about something we want to get into, we go and find the best people for it."
Jumping to the topic of ‌Apple News‌+, Cue stated that one of Apple's big goals right now is to convince younger people to subscribe to the service. ‌Apple News‌+ has been struggling since its launch earlier this year, as many publishers are unimpressed with the revenue generated from the service.

"One of the things we're trying to do is to get people to understand that curated, high-quality news, is worth something. For you and I that's not a big deal. We've known that all our lives. If you're 20 years old, I'm not sure you think that way."
Cue also commented on the growing success of ‌Apple Music‌, which recently hit 60 million paid subscribers. According to the Apple executive, ‌Apple Music‌ grew out of the company's "real love for music": "The history of Apple and music goes to the very beginning. It's been a big part of the DNA. It was a big part of Steve Jobs's life. He always knew that music was a big part of making him who he was."