Apple CEO Tim Cook: We Feel Good About Resolution With Qualcomm
During today's earnings call covering the second fiscal quarter of 2019 (first calendar quarter), Apple CEO Tim Cook was asked about Apple's settlement with Qualcomm.
While Cook declined to provide color on how this will affect Apple's development plans in the future, he did say that Apple is satisfied with the resolution.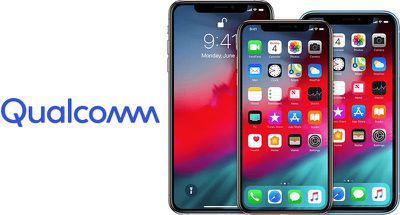 We're glad to put the litigation behind us and all the litigation around the world has been dismissed and settled. We're very happy to have a multi-year supply agreement and we're happy that we have a direct license arrangement with Qualcomm that was important for both companies. We feel good about the resolution.
Apple and Qualcomm reached a settlement in mid-April and agreed to drop all litigation in multiple countries around the world. Apple made a one-time payment to Qualcomm and inked a six-year licensing agreement to use Qualcomm's patented technologies.
The settlement also included a chipset supply agreement, and Qualcomm is expected to provide the 5G chips that Apple will need to introduce 5G connectivity in its 2020 iPhones.
While rumors have suggested Apple is going to add 5G in 2020, Apple itself has not confirmed those plans and Cook did not provide details on Apple's 5G timeline when asked. He did, however, say that Apple aims to get new technologies into products as soon as it can.
We look at a lot of things on the different technologies and try to look at and select the right time that things come together and get those into products as soon as we can.
After Apple and Qualcomm announced their settlement agreement, Intel said that it was dropping out of the smartphone modem chip market entirely, with no plans to manufacture 5G chips.