Apple Donating to Notre Dame Rebuilding Efforts in Paris After Historic Cathedral Damaged in Fire
Apple will be donating to Notre Dame rebuilding efforts to help restore the historic cathedral in Paris, according to a tweet from its CEO Tim Cook.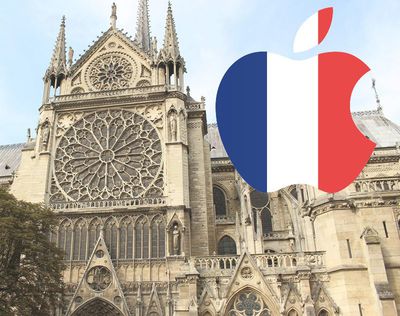 Notre Dame was significantly damaged in a fire on Monday. While the cause of the blaze remains unknown, the cathedral had been undergoing renovations, and at this point it is believed that it may have been accidental. Fortunately, reports indicate that no lives were lost in the fire, but at least one first responder is injured.
We are heartbroken for the French people and those around the world for whom Notre Dame is a symbol of hope. Relieved that everyone is safe. Apple will be donating to the rebuilding efforts to help restore Notre Dame's precious heritage for future generations.🇫🇷 — Tim Cook (@tim_cook) April 16, 2019
Cook did not indicate how much Apple will donate to the efforts. Less than 24 hours after the fire, French billionaires and other companies have already
pledged over $450 million
to help rebuild Notre Dame.