Microsoft Working on Wireless In-Ear 'Surface Buds' to Rival AirPods
Microsoft is planning to launch a pair of wireless earbuds under the Surface brand that will be a direct competitor to Apple's AirPods, according to sources familiar with the company's plans who spoke to Thurrott. The earbuds are currently in development under the code name "Morrison."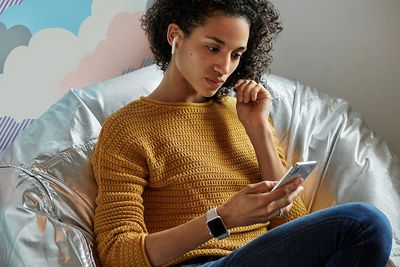 These are described to be in-ear wireless headphones, just like the AirPods. This isn't the first time Microsoft has created and sold its own headphones, as it currently sells the $349.99 Surface Headphones on its website.
The Surface Headphones are large, over-ear headphones with advanced features like noise cancellation. The new device would likely carry over a few features seen in the Surface Headphones, however, like Cortana integration and "a way to improve interactions between a phone and the earbuds to make reading content easier on the phone."
At this time, the name of the earbuds is not yet confirmed, but the simple moniker of "Surface Buds" is said to have been tossed around within the company.
Apple just updated the AirPods to version 2, which includes "Hey Siri" functionality and wireless charging. The full lineup now includes the AirPods 2 with Wireless Charging Case ($199), AirPods 2 with standard Charging Case ($159), and the standalone Wireless Charging Case ($79) that adds wireless charging capabilities to your existing AirPods.