Apple Reveals Redesigned Apple TV App With 'Apple TV Channels' Subscription Feature
Apple today revealed an all-new and redesigned Apple TV app and a new "‌Apple TV‌ Channels" feature. The new app is an updated version of the existing TV app, which brings together shows, movies, sports, news, and more in one hub, available on iPhone, iPad, ‌Apple TV‌, and later this year on Mac and smart TVs.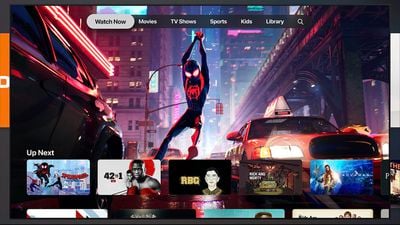 The new TV app has a new "For You" section that recommends TV shows just for you, based on what you watch. The app will offer suggestions for shows and movies from over 150 streaming apps, like Hulu, Amazon Prime, DirecTV Now, PlayStation Vue, and more.
‌Apple TV‌ Channels represent new subscription services that you can sign up for in the TV app, paying only for those that you want. These include CBS All Access, Starz, Showtime, HBO, Nickelodeon, Mubi, The History Channel Vault, Comedy Central Now, and more.
Users will be able to subscribe to ‌Apple TV‌ channels à la carte within the TV app and then watch them there, without having to jump between apps, sign into a new account, or enter another password.
The ‌Apple TV‌ app will also be available on the Mac this fall, and on select smart TVs like Samsung, LG, Sony, and Vizio. It'll also be available on Roku and Amazon devices.
The redesigned ‌Apple TV‌ app will launch on ‌iPad‌, ‌iPhone‌, and ‌Apple TV‌ in May.