Apple to Add Sleep-Tracking Features to Apple Watch by 2020
Apple is said to be testing a sleep tracking app for a future Apple Watch, according to a new report today filed by Bloomberg's Mark Gurman.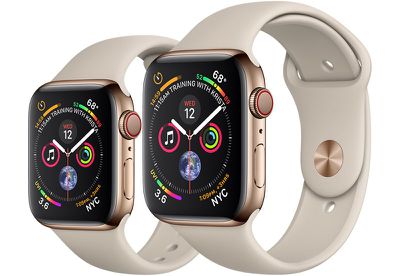 The company has been using the sleep-tracking feature for several months with testers at secret sites around its Cupertino, California, headquarters, according to people familiar with the work. If the functionality is successful in the testing stages, the company plans to add it to the Apple Watch by 2020, according to one of the people.
Rival smartwatches from the likes of Fitbit have long touted sleep-tracking capabilities, but Apple's watchOS has never offered a native sleep tracking feature. Initially, this was for good reason: battery life on the first Apple Watch rarely lasted beyond the advertised 18 hours, meaning the device had to be perched on a charging dock as you slept.
However, since the release of the Series 3 and 4 models, many owners find their smartwatches can last two full days or more on a single charge, which has led third-party developers to step in with sleep-tracking apps.
Future Apple Watch models could well have improved battery life, enabling users to wear them for longer and track time in bed. Alternatively, Gurman speculates that overnight sleep-tracking could even feature as part of a special new low-power mode.
Apple's iOS Health app already includes a tab for sleep analysis data, which is pulled from either the alarm clock function in the iPhone's Clock app or a third-party sleep-tracking app.
Apple has dipped its toes in sleep-tracking before. The company acquired Finnish startup Beddit, which makes a sleep-tracking sensor strip. Apple sells the product on its website under the Beddit brand and recently launched an updated version.