Publishers Reportedly Struggling to Monetize Privacy-Centric Apple News
Over the last month we've learned that Apple is readying an Apple News service that will provide access to paywalled news content and magazines for a monthly fee. As we understand it, Apple will keep 50 percent of all subscription revenue and the other half of the revenue will be split among publishers.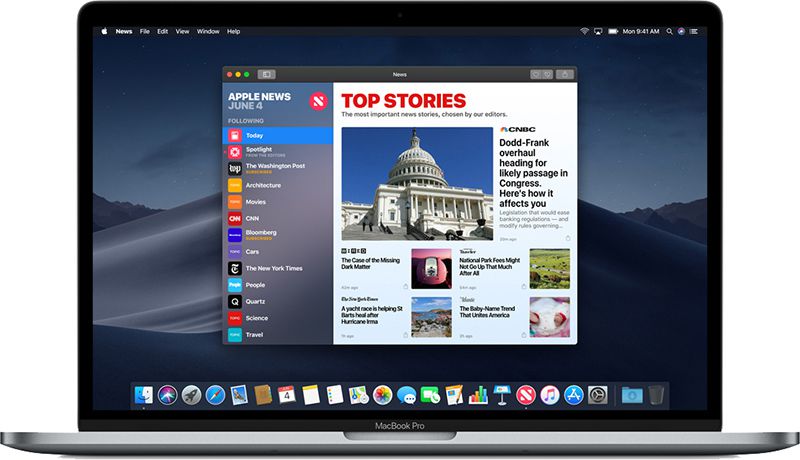 Apple is said to be launching the service in March, but despite magazine publishers reportedly already on board with the 50/50 revenue agreement, other reports suggest the company is having trouble negotiating financial terms with news-focused publishers.
A new report today by Digiday offers further insight into the struggle news publishers have been consistently facing on the platform, with some admitting monetization on ‌Apple News‌ "remains a slog." Many of the challenges boil down to their larger dependence on ad revenue and how ‌Apple News‌ is inherently incompatible with traditional online ad targeting sales strategies.

Ad revenue is bogged down by advertisers' disinterest in the ad inventory that publishers are selling directly, and by remnant ad fill rates that many publishers describe as abysmal, even after a modest improvement to start the year, sources said. One source said their publication earned "low five-figures" every month from ‌Apple News‌; another said they earned less than $1,000 per month.
According to sources that spoke to Digiday, publishers are having trouble selling ‌Apple News‌ ad inventory directly because of the platform's limited user targeting, which doesn't allow the use of third-party data or IP addresses, and an inability to reconcile current sales strategies that rely on programmatic advertising (something ‌Apple News‌ also prohibits).

One publisher source said that until the beginning of 2019, the fill rate on their remnant ‌Apple News‌ inventory was less than 20 percent, which was considered an "atrociously low" number that made it less lucrative than publishing through Google's AMP format or even Facebook Instant Articles, which many publishers abandoned because of monetization issues.
Despite the challenges, all the publishers who spoke to Digiday reported steady audience growth over the past year and more referral traffic from ‌Apple News‌ than Facebook. Getting articles in the Top News widget can drive "enormous" boosts in traffic, said one source. Another said that articles featured in the platform's content recirculation widget, which recommends stories for users to read next, can make a story one of the highest-read stories a publisher can share in a month.
Dampened excitement for ‌Apple News‌ among publishers is said to have pushed some to look at working with the platform in other ways not directly tied to monetization, such as how it can be used to encourage users to download podcasts, encounter paywalls, and convert readers to newsletter subscribers.
‌Apple News‌ is said to have around 90 million regular users, comprising nearly 70 million monthly unique users in the U.S. and 20 million international users. Regardless of the challenges in penetrating such a huge potential market, some publishers told Digiday they appreciate where Apple is coming from. "I respect Apple and that they believe in privacy," one source said. "It just makes it incredibly challenging to sell there."
Top Stories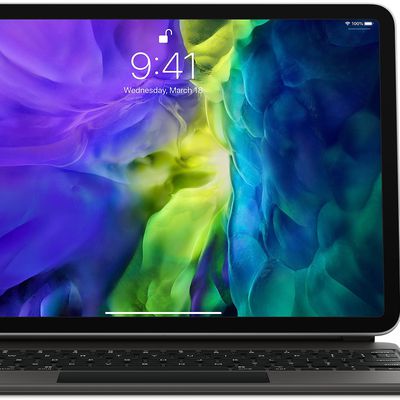 Apple today released iOS and iPadOS 13.4, the latest major updates to the iOS 13 operating system that was released in September. iOS and iPadOS 13.4 come two months after the release of iOS and iPadOS 13.3.1 with Screen Time Communication Limits. The iOS and ‌iPadOS‌ 13.4 updates are available on all eligible devices over-the-air in the Settings app. To access the updates, go to...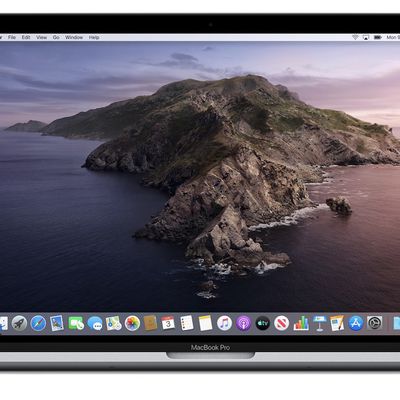 Apple today released macOS Catalina 10.15.4, the fourth update to the macOS Catalina operating system that was released in October. macOS Catalina 10.15.4 comes a couple of months after the release of macOS Catalina 10.15.3. macOS Catalina 10.15.4 can be downloaded from the Mac App Store for free using the Update feature in the System Preferences app. The macOS Catalina 10.15.4 update...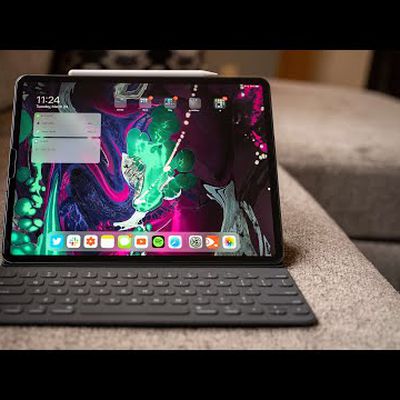 Apple last week introduced new 11 and 12.9-inch iPad Pro models, which are set to arrive in the hands of customers starting this week. Apple introduced a nifty new Magic Keyboard with trackpad alongside the new iPad Pro models that's coming in May, but it also debuted a new Smart Keyboard Folio, which is available now. We picked up the Smart Keyboard Folio for the designed for the 2020 iPad...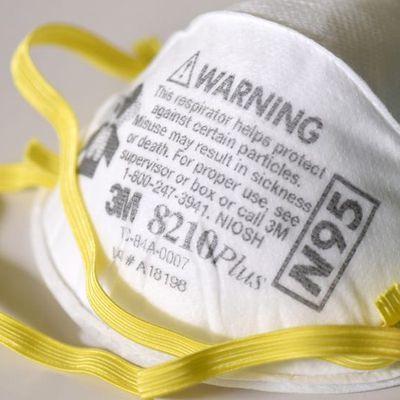 Apple over the weekend announced plans to donate millions of N95 masks to hospitals in the United States and Europe, and according to Apple CEO Tim Cook, Apple has been able to source more than 10 million N95 masks in the U.S. and millions more in Europe. Apple CEO Tim Cook said on Saturday that Apple was aiming to donate supplies to healthcare providers fighting COVID-19, and clarified...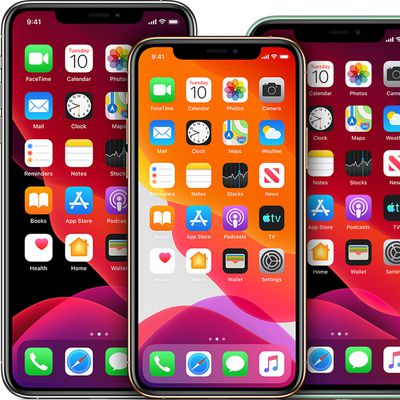 Apple is preparing to delay the launch of the 2020 iPhones expected to be equipped with 5G technology, according to sources with knowledge of Apple's plans that spoke to Japanese news site Nikkei. Apple has reportedly held internal discussions about the possibility of delaying the launch "by months" over fears of how well iPhones would sell in the current situation, and supply chain sources...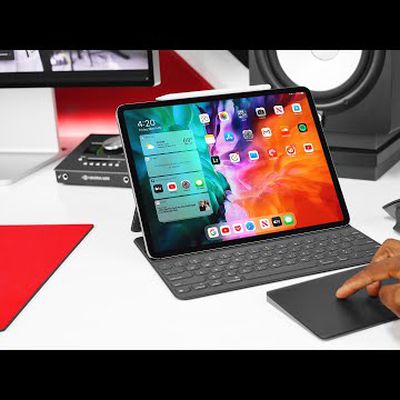 Apple last week introduced new iPad Pro models with an similar performing A12Z Bionic chip, an Ultra Wide camera for 0.5x zoom, and a LiDAR Scanner for enhanced augmented reality. The new iPad Pro models will begin arriving to customers and go on sale at select stores starting tomorrow, and ahead of time, the first unboxing videos have surfaced. The new iPad Pro models will be compatible with A...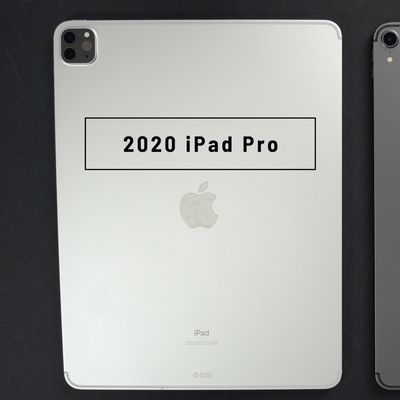 Apple last week announced new 11 and 12.9-inch iPad Pro models, and as of today, the new iPads are arriving to customers. We picked up one of the new 12.9-inch models and checked it out to see just what's new and whether it's worth buying. Subscribe to the MacRumors YouTube channel for more videos. When it comes to design, the new iPad Pro models are identical to the 2018 iPad Pro models, but ...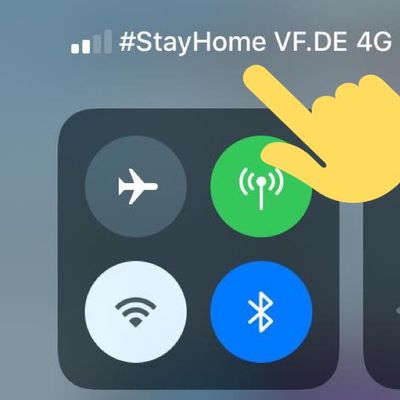 iPhone users in several countries who disconnect from WiFi on their devices will see a "Stay Home" message at the top of the Control Center where cellular network information is displayed. Image via Matt Navarra According to reports on Twitter, the status bar messages are showing up in countries that include Germany, Belgium, United Arab Emirates, Peru, Turkey, India, Luxembourg, Romania,...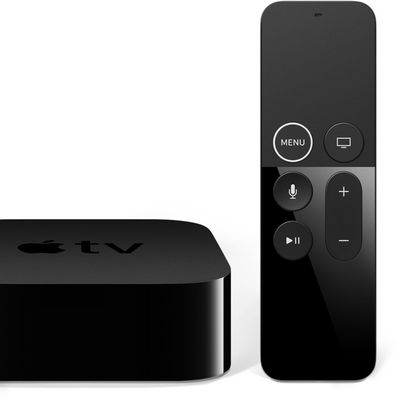 Apple today released tvOS 13.4, the third major update to the tvOS operating system that runs on the fourth and fifth-generation Apple TV models. tvOS 13.4 comes a couple of months after the release of tvOS 13.3.1. tvOS 13.4, a free update, can be downloaded over the air through the Settings app on the Apple TV by going to System > Software Update. Apple TV owners who have automatic software ...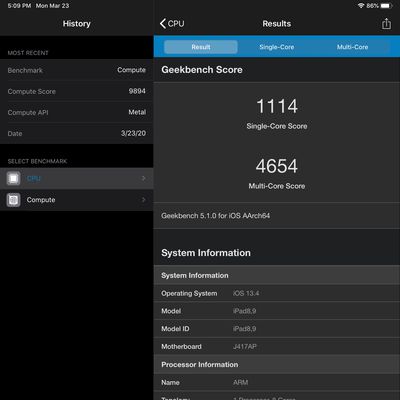 One of the new 2020 iPad Pro models equipped with an A12Z chip arrived early to a Reddit user, who did some benchmarking tests to see how it performs. In a Geekbench 5 test, the 11-inch 2020 iPad Pro earned a single-core score of 1114 and a multi-core score of 4654, which is close to the Geekbench scores of the 11-inch iPad Pro from 2018. The 11-inch iPad Pro has an aggregate single-core G...