Apple's VP of Health Says Apple Has 'Good' Relationship With FDA, Will Continue to Do Great Work in the Health Space
Apple's VP of Health Dr. Sumbul Desai recently sat down for an interview with MobiHealthNews where she discussed Apple's health products, the company's relationship with the FDA, the success of the ECG feature on the Apple Watch, and more.
On the topic of Apple's relationship with the FDA, Desai said that while Apple has a "good" relationship with the FDA, the FDA asked "hard questions" about the ECG feature in the Apple Watch, which received De Novo clearance in the U.S. ahead of its release.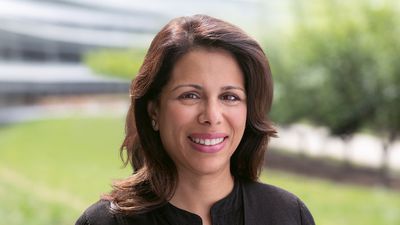 Apple gets no special treatment from the FDA and undergoes the same scrutiny any other company does.
With regards to the FDA, we have been working with them for years and we have developed a relationship. ... So we have a good relationship with the FDA. However, they held us to task. I mean, they asked us really hard questions and, given the size and impact we had, were very critical of our products and making sure that we're doing the right thing and thinking about the user first and the customer's safety first -- which they should do.
On the ECG feature, which was added in the Apple Watch Series 4 and is available in the U.S., Desai said that customer stories "have been amazing." Cook has gotten a "number of letters" from people who were able to detect atrial fibrillation and get help earlier than they might have otherwise been able to.
Response from doctors has also been "pretty decent," but cardiologists are still working on the best way to handle that kind of data coming from patients.
In response to a question about ECG and another new health feature, fall detection, being targeted to an older demographic that may not own the Apple Watch, but Desai says that these features can help everyone.
With regards to fall detection, I know that was the immediate place that people took it, but if you look at the stats, falls are one of the most common reasons for people to go into the emergency room across all age groups. So you can imagine, and this has happened to me, going up on your step stool to try to get some flour or sugar, no matter what age group you're in, and having a fall. And that happens. And so we really built fall detection for everyone.
Atrial fibrillation is also a condition that "affects everybody," and Apple has received positive responses from younger people diagnosed with the condition that were able to get help.
Desai says that Apple is "very interested in the health space" and will "continue to do great work" in health. She agreed with Tim Cook's recent statement suggesting health is the area where Apple may ultimately have the greatest impact on mankind. Apple has a lot to share in the future, says Desai, and is still "in the first inning."
We think health is an area where we can have incredible impact and meaningful impact. And how do you not work in a space, at the scale that we're at, and not have impact? So that is what drives us. What drives us is hearing from our customers that we've had an impact in terms of their health and we've really moved towards thinking about how do we democratize data, health and education, and really democratize being well for everyone.

We're excited about the work we do and there's a lot of exciting things ahead, but we take it day by day. I think Tim has also said that we're in the first inning, and I think we all recognize that as well.
Desai's full interview, which is worth reading for anyone interested in Apple's health initiatives, can be found over at the MobiHealthNews website.