Apple CEO Tim Cook to Deliver 2019 Commencement Speech at Stanford
Apple CEO Tim Cook is set to deliver Stanford's 2019 commencement speech on Sunday, June 16, the university announced today.
Stanford chose Cook because he has been a "prominent voice on ethics in technologies and businesses," with insights into the challenges facing corporations and society today.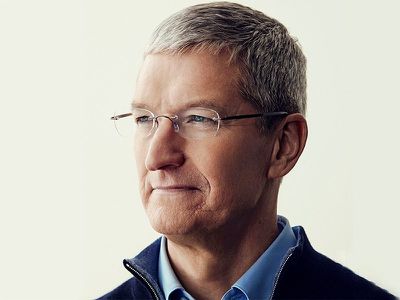 According to Stanford, the issues that Cook has raised "dovetail" with the Stanford "Our Vision" planning process which advocates for research on the social and ethical impact of advances in science and tech and makes sure students have the tools to "address societal and ethical impacts of science and technology."
"Tim Cook has spoken forcefully of the challenges and responsibilities confronting corporations and our society today," said Stanford President Marc Tessier-Lavigne. "In tackling these, he has led with vision and values - qualities that reflect the culture of our Stanford community, and that are top-of-mind for our students and our country. Tim was a natural choice to challenge and encourage our graduates as they leave our campus and find their own paths in the world."
Cook said that he was honored to be invited to deliver the commencement address at Stanford.
"It's an honor to have been invited by Stanford's students and faculty, and I look forward to deepening the remarkable relationship that Stanford and Apple have built together over many years," Cook said. "We share so much more than geography. The passion, interests and creativity our institutions have in common have helped to revolutionize technology and reshape the world, and I can't wait to join graduates, as well as their family and friends, in celebrating the even brighter possibilities of the future."
Cook will also be delivering the keynote address to Tulane graduates at the university's 2019 commencement event, which is set to take place on May 18.
In the past, Cook has given commencement addresses at several universities, including his alma mater Auburn University, Duke University, George Washington University, and MIT.