Apple today released a new version of macOS 10.14.3, which is designed to address a major Group FaceTime bug affecting both iOS and macOS. The update comes three weeks after the initial release of macOS Mojave 10.14.3.
The new macOS Mojave 10.14.3 update can be downloaded by going to the "Software Update" section of System Preferences, a new installation method that was introduced with the Mojave update.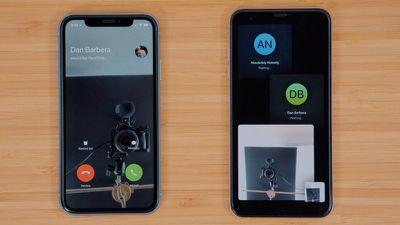 While the release notes for the update specify security updates, the fix in question is the Group ‌FaceTime‌ bug. While not as widely publicized, this issue affected Macs in addition to iOS devices.
The Group ‌FaceTime‌ bug allowed someone to call you through ‌FaceTime‌ and then enter their own phone number again to force a Group ‌FaceTime‌ call. With the Group ‌FaceTime‌ interface activated, the person could hear everything on your end of the phone even if you had never picked up the call.
On your end, it just looked like the Group ‌FaceTime‌ call hadn't been initiated, all while the other person was listening in on what you were saying. After the bug came to light last Monday, Apple took its Group ‌FaceTime‌ servers offline until a fix could be prepared.
With an update now available, Group ‌FaceTime‌ should soon be fully functional and working once again on iOS devices running iOS 12.1.4 or later and Macs running the new version of macOS 10.14.3.