Apple CEO Tim Cook: Customers Are Holding on to Older iPhones 'a Bit Longer' Than in the Past
Apple saw lower than expected iPhone sales during its first fiscal quarter of 2019 (aka the 2018 holiday quarter) and one explanation provided by Apple was lower quarterly ‌iPhone‌ upgrades. During today's earnings call, Apple CEO Tim Cook delved into the reasons why Apple is seeing fewer upgrades.
First and foremost, he named foreign exchange rates. The strength of the U.S. dollar has made the ‌iPhone‌ much more expensive in many parts of the world, which is why Apple today said that it plans to lower prices in some emerging markets. In Turkey, for example, the ‌iPhone‌ became so expensive due to exchange rates that revenue fell $700 million from the previous year.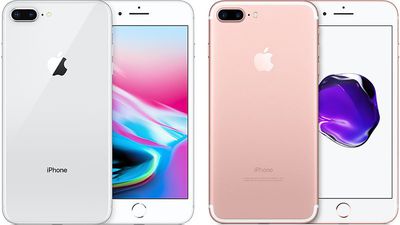 Cook also said that ‌iPhone‌ subsidies are becoming increasingly less common, which is impacting upgrade rates. In Japan, for example, it used to be common to have subsidies for smartphones, but local regulations have eliminated many of those. According to Cook, less than half of iPhones sold in Japan were subsidized compared to 3/4ths a year ago. The total value of subsidies has declined as well.
Cook's third reason for fewer ‌iPhone‌ upgrades was the battery replacement program that Apple offered across 2018, allowing customers to swap out the battery in their iPhones for $29. Cook said that this made it inexpensive and efficient to replace ‌iPhone‌ batteries and hold on to older iPhones for a longer period of time.
According to Cook, while analysts suggested Apple shouldn't do it, the company "strongly believes it was the right thing to do for [its] customers."
To combat fewer upgrades, Cook pointed towards Apple's trade-in program, which drives down the price of new devices when trading in older devices, and he highlighted the monthly payment options that Apple recently started promoting on its trade-in page. This page provides details on the monthly price of the ‌iPhone‌ XR and ‌iPhone‌ XS when trading in an older device.


The lower than anticipated ‌iPhone‌ upgrades along poor sales in China ultimately led to a 15 percent decline in ‌iPhone‌ revenue year over year.
Cook says that while ‌iPhone‌ upgrades were lower than anticipated, the company's business grew in the rest of the world, setting new records in the U.S., Canada, Mexico, Germany, Italy, Spain, and Korea.
According to Cook, investors should be aware of three factors long term: a loyal and satisfied customer base, a large and growing active installed base, and Apple's deeply ingrained culture of innovation.