Samsung Set to Buy Camera Company That Sued Apple for Patent Infringement
Samsung is close to completing a deal that will see it purchasing Israeli smartphone camera company Corephotonics for $150 million, reports Israeli news site Globes (via Android Authority).
The Corephotonics name may sound familiar to those who follow iPhone news because in 2017, Corephotonics levied a lawsuit against Apple accusing the Cupertino company of infringing on several Corephotonics camera patents with the ‌iPhone‌ 7 Plus and ‌iPhone‌ 8 Plus.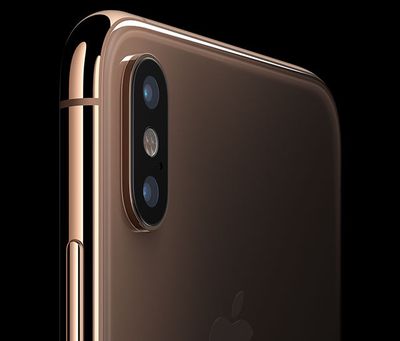 The patents in question relate to dual-lens camera technologies such as optical zoom and mini telephoto lens assembly techniques. The ‌iPhone‌ 7 Plus and the ‌iPhone‌ 8 Plus both use a dual-lens camera setup with 2x optical zoom and a wide-angle lens paired with a telephoto lens.
Dual-lens camera technology was first introduced with the ‌iPhone‌ 7 Plus in 2016 and it has subsequently been used in the ‌iPhone‌ 8 Plus, ‌iPhone‌ X, ‌iPhone‌ XS, and ‌iPhone‌ XS Max. Corephotonics' original lawsuit covered just the 7 Plus and 8 Plus, but in 2018, the company filed a new patent infringement lawsuit that also covers the ‌iPhone‌ X.
According to Corephotonics, Apple's iPhones with dual-lens cameras use patented telephoto lens designs, optical zoom techniques, and a method for fusing images from the wide-angle and telephoto lenses to create a better quality photograph.
When the lawsuit was filed, Corephotonics said that it contacted Apple, but after "positive feedback" and "encouraging reports," the two companies were unable to reach a licensing agreement. Corephotonics accused Apple of releasing the ‌iPhone‌ 7 Plus anyway, complete with infringing technology.
The legal matter between Corephotonics and Apple has yet to be resolved, so Samsung could inherit the dispute should it move forward with the Corephotonics purchase. Apple and Samsung in June 2018 reached a settlement for a design infringement lawsuit that spanned seven years.
Corephotonics developed the 5x optical zoom camera demonstrated by in an Oppo smartphone prototype in 2017, and it has detailed work [PDF] on a triple-lens camera setup that could allow for 5x optical zoom and a 25x total zoom feature that lets in 5x more light than traditional setups. Should Samsung purchase Corephotonics, these technologies could make their way to future Samsung devices.