U.S. DoJ Charges Chinese Smartphone Company Huawei With Stealing Trade Secrets and Fraud
The United States Justice Department today announced a series of criminal charges against Chinese smartphone maker Huawei for stealing trade secrets, bank fraud, wire fraud, and obstructing justice.
In the first of two indictments unsealed this afternoon, the Justice Department accuses Huawei, Huawei chief financial officer Meng Wanzhou, and two affiliates of bank and wire fraud.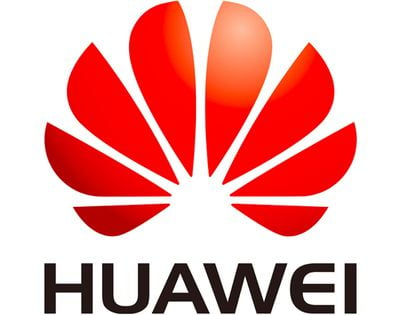 Huawei is said to have misled a global bank and U.S. authorities about its relationship with subsidiaries Skycom and Huawei Device USA to conduct business in Iran despite sanctions, conducting millions of dollars in business. Huawei is accused of lying to the government, destroying documents, and attempting to move key Huawei employees back to China to impede the investigation.
A second indictment accuses Huawei of stealing trade secrets, wire fraud, and obstructing justice for stealing robotic technology from T-Mobile U.S. for testing smartphone durability.
Huawei violated confidentiality agreements with T-Mobile when it stole information on "Tappy," a T-Mobile robot designed to mimic human fingers to test smartphones back in 2012. Huawei employees secretly took photos of the robot, measured it, and stole components. T-Mobile won a $4.8 million lawsuit against Huawei in 2017 over the dispute.
All in all, the U.S. filed 10 charges related to trade secrets for the T-Mobile theft and 13 charges related to sanction violations against Huawei. The U.S. is seeking the extradition of Huawei CFO Meng Wanzhou from Canada, where she was arrested in December.
FBI Director Christopher Wray said that the charges levied against Huawei "expose brazen and persistent actions to exploit American companies and financial institutions and threaten the free and fair global marketplace."
As you can tell from the number and magnitude of the charges, Huawei and its senior executives repeatedly refused to respect U.S. law and standard international business practices. Huawei also intentionally and systematically sought to steal valuable intellectual property from an American company so it could circumvent hard-earned time consuming research and gain an unfair market advantage. [...]

As Americans, we should all be concerned about the potential for any company beholden to a foreign government - especially one that doesn't share our values -- to burrow into the American telecommunications market. Today's charges serve as a warning that the FBI does not - and will not -- tolerate businesses that violate our laws, obstruct our justice, and jeopardize our national security.
The charges filed today against Huawei will likely escalate U.S.-China tensions, though the Department of Justice said that the indictments are "wholly separate" from trade negotiations with China, which are set to continue this week.
The U.S. has already banned government employees and contractors from using devices from Huawei and ZTE, and legislation has been introduced that would ban the export of U.S. parts and components to Chinese telecommunications companies in violation of U.S. export control or sanction laws.
Huawei is the largest smartphone manufacturer in China and a major Apple competitor in the country. Few Huawei products are available in the U.S., however, because of the aforementioned cybersecurity concerns.
Note: Due to the political nature of the discussion regarding this topic, the discussion thread is located in our Politics, Religion, Social Issues forum. All forum members and site visitors are welcome to read and follow the thread, but posting is limited to forum members with at least 100 posts.