Apple Spent $60B on 9,000 American Suppliers in 2018, Supporting 450K Jobs
Well timed with a report from The New York Times today that explained why Apple is unlikely to manufacture more of its products in the United States, Apple has published a press release highlighting how several components it uses are manufactured by U.S. suppliers such as Finisar, Corning, and Broadcom.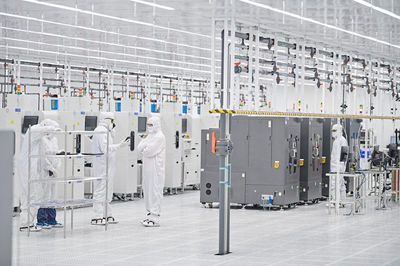 Finisar
Apple says it spent $60 billion with 9,000 American component suppliers and companies in 2018, an increase of more than 10 percent from the year before. Apple says this spending supports more than 450,000 jobs in the United States.
This includes VCSELs for Face ID on the iPhone X and newer at Finisar in Texas, ‌iPhone‌ and iPad display glass at Corning in Kentucky, water-resistance testing at Cincinnati Test Systems in Ohio, and wireless chips at Broadcom, Qorvo, and Skyworks in Colorado, Oregon, and Massachusetts respectively.
Since 2011, the total number of jobs created and supported by Apple in the United States has more than tripled from almost 600,000 to two million across all 50 states, the company says. Apple profiled a few of its supplier employees in its press release, providing a closer look at their operations.