Target Confirms Apple Pay Rollout Won't Include REDcard
Target yesterday announced that all of its stores will begin accepting Apple Pay in the coming weeks, but it still won't be possible to add its store-branded REDcard debit or credit cards to the Apple Wallet app. REDcard is Target's loyalty program, offering an automatic five percent off most purchases everyday.


"REDcards cannot be added to Apple Pay as part of this rollout," a Target spokesperson confirmed with MacRumors today.
This means paying with a REDcard will still require inserting the physical card into the payment terminal or adding it to Target's mobile app and having the cashier scan a barcode at the checkout. The latter method requires opening the Target app and tapping on the Wallet tab to access the barcode.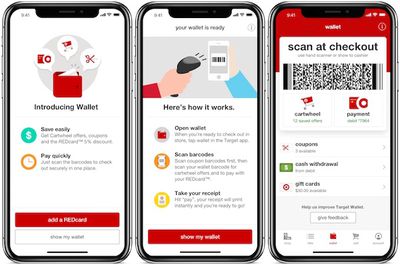 Both options are less convenient than ‌Apple Pay‌, which requires a quick double-click of the side button and authentication with Face ID on the iPhone X and newer, or briefly resting your finger on Touch ID on older iPhones.
Target already suggested that REDcards would not support ‌Apple Pay‌ on Twitter, but its "at this time" phrasing wasn't entirely clear.
Of course, Target could decide to allow REDcards to be added to the Apple Wallet app in the future. The retailer had avoided accepting Apple Pay entirely for several years until reversing course with this week's announcement, so it might be only a matter of time before it changes its mind again.