Earlier this month, Weibo user C Technology (via Wccftech) shared some alleged details about the upcoming successor to the iPhone XS Max, which may or may not be accurate.
The next ‌iPhone‌ XS Max has been pegged as the 2019 ‌iPhone‌ that will feature a triple-lens camera in 2019 by reliable sources, and the Weibo post offers additional details about the lenses. Apple will allegedly use a wide-angle lens, a super wide-angle lens, and a 3x telephoto lens. This would be similar to something like the Huawei P20 Pro, which also offers two wide-angle lenses and a telephoto lens with 3x optical zoom.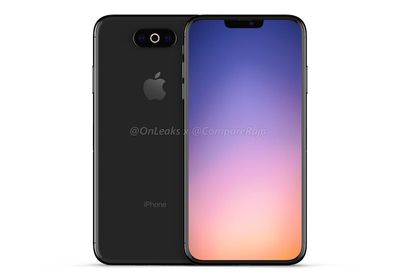 The second-generation ‌iPhone‌ XS Max is said to have a 4,000mAh battery, something that seems unlikely because the form factor of the device is not changing. Rumors have suggested Apple's 2019 iPhones will look quite similar to the 2018 lineup, with the exception of changes to the rear camera and perhaps some tweaks to front-facing TrueDepth camera system to make the notch smaller.
We've heard multiple rumors about a smaller notch, a detail also included in the Weibo post.
Other alleged features coming to the ‌iPhone‌ XS Max include 15W wireless fast charging, which would be an increase from the current 7.5W wireless charging speed, and a display with a 90 to 120Hz refresh rate.
Apple uses a 120Hz ProMotion display for the iPad Pro, allowing for a smoother, crisper, more responsive experience, so it's not out of the question.
C Technology has been known for sharing early ‌iPhone‌ information in the past, but the Weibo user aggregates leaks, rumors, and images from multiple sources, some accurate and some inaccurate. For that reason, and because some of this information sounds a bit unlikely, we're not confident about the veracity of these rumors.
We'll need to wait for secondary sources to back up this information before we can confirm its accuracy.
(Thanks, Tim!)
Update: The alleged 2019 ‌iPhone‌ details posted on Weibo appear to be fake and just a rehash of a mobile leaker's iPhone wishlist shared via Twitter on January 10.