Next-Generation iPhone XR Said to Feature 4x4 MIMO Antenna Design Enabling Faster Data Speeds
The next-generation iPhone XR will feature a 4x4 MIMO antenna design, according to a Barclays research note obtained by MacRumors.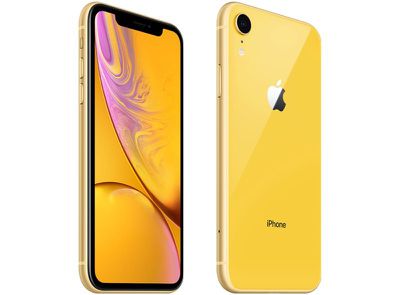 4x4 MIMO, short for multiple-input, multiple-output, has the potential to significantly improve LTE transmission by increasing the number of data paths between cellular towers and a mobile device to four. Simply put, the next ‌iPhone‌ XR would feature four antennas, allowing for faster data speeds.
‌iPhone‌ XS and ‌iPhone‌ XS Max models feature Gigabit-class LTE with a 4x4 MIMO antenna design, while the current ‌iPhone‌ XR supports 2x2 MIMO.
A few months ago, PC Magazine reported that the ‌iPhone‌ XS and ‌iPhone‌ XS Max have "significantly better" LTE performance than the ‌iPhone‌ XR based on testing conducted by Cellular Insights and Rohde & Schwarz. The difference was especially noticeable in weak signal conditions, the results indicated.
Of course, regardless of how many antennas an ‌iPhone‌ has, data speeds can be affected by factors such as network congestion, distance from the tower, physical obstructions, environmental conditions, and interference.