WSJ on 2019 iPhones: Triple-Lens Rear Camera on Next iPhone XS Max and Dual Rear on Next iPhone XR
Apple plans to release three new iPhone models later this year, according to a report from The Wall Street Journal today:
iPhone XR successor with a LCD display and dual-lens rear camera

iPhone XS successor with an OLED display and dual-lens rear camera

iPhone XS Max successor with an OLED display and triple-lens rear camera

All three models may lack 3D Touch
Well-known Apple analyst Ming-Chi Kuo said the same thing back in October, but there's a few new details here. Let's recap.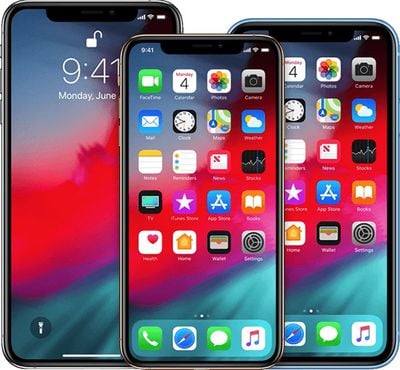 First, we've been hearing rumors that at least one new iPhone in 2019 will feature a triple-lens rear camera for quite some time, and it makes sense that it might be a feature exclusive to the highest-end, highest-priced successor to the iPhone XS Max.
The third lens could allow for advanced 3D sensing, improved optical zoom, and other functions. Earlier this week, we saw a render of what the triple-lens camera array may look like, and the design is quite polarizing: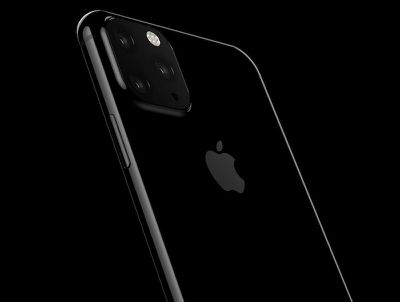 A triple-lens rear camera on the next iPhone XS Max, whatever it is named, would increase its differentiation with the iPhone XS. The two smartphones are very similar as they exist now, with the iPhone XS Max's sole differences being a larger 6.5-inch display versus the 5.8-inch iPhone XS and longer battery life.
Meanwhile, this is the first we've heard that the iPhone XR successor may feature dual rear cameras, up from a single lens currently.
Apple has been aggressively marketing the iPhone XR, a lower-priced alternative with most-but-not-all features of the flagship iPhone XS and iPhone XS Max models. A dual rear camera could increase the $749 starting price of the iPhone XR, or eat into Apple's profit margins slightly if pricing remains unchanged.
Apple may remove 3D Touch from its entire 2019 iPhone lineup, according to the report. This is a rumor we've heard before and likely means that Haptic Touch would extend from the iPhone XR to the next versions of the iPhone XS and iPhone XS Max.
Last, the report claims Apple is considering dropping the LCD model and making a complete shift to OLED displays in 2020. We've heard this rumor before, but some initially believed the transition to all-OLED would happen in 2019. This means the iPhone XR could be discontinued or upgraded to OLED next year.