2019 iPhones Could Feature Support for Wi-Fi 6
Apple's upcoming 2019 iPhones could feature support for Wi-Fi 6, Barclays analyst Blaine Curtis said today in a CES wrap-up report.
Wi-Fi 6, otherwise known as 802.11ax, is the next-generation Wi-Fi standard following 802.11ac.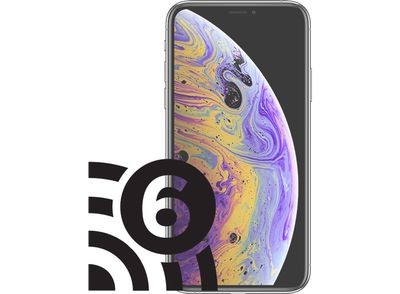 The new standard brings higher data rates, increased capacity, better performance in dense environments like concerts and sporting events, and improved power efficiency to better conserve battery on smartphones, tablets, and other battery-powered devices.
Set to be finalized in 2019, Wi-Fi 6 will also be beneficial to homes that have many internet connected smart products.
Many Wi-Fi 6 products were shown off at the Consumer Electronics show this year, including Netgear's new 802.11ax mesh Wi-Fi system.
Apple was one of the first device manufacturers to adopt 802.11ac well ahead of when it was finalized in December 2013, so the company is known to be an early adopter of new Wi-Fi technologies. There aren't a whole lot of 802.11ax routers available at the current time, but many more will likely debut next year.
5G connectivity is also on the horizon, but rumors indicate that Apple won't adopt it right away because it requires carrier implementation and may have issues during its early rollout. Apple is slower to adopt new cellular technologies and didn't implement support for 4G LTE until the iPhone 5 debuted in September 2012, even though other smartphone manufacturers began supporting it in late 2010.
Apple's 2019 iPhone lineup is expected to look similar to the 2018 iPhone lineup, with two OLED devices in different sizes and a single, lower-cost LCD device. It's likely Apple plans to introduce the faster specification in all three of its iPhones, though not guaranteed as it looks like the devices will have different feature sets.
Recent rumors have suggested the highest-end device, the successor to the current iPhone XS Max, will feature a triple-lens rear camera, while the smaller OLED iPhone and LCD iPhone could have dual-lens camera setups.
We have a ways to go until the 2019 iPhones are released in the fall, but we've been hearing rumors about the devices for months. For more information, make sure to check out our 2019 iPhone roundup.