Apple Faces Second Class Action Lawsuit Threat Over Failing to Warn Investors About Slowing iPhone Demand
New York-based law firm Bronstein, Gewirtz & Grossman has announced it is investigating whether Apple and certain executives violated U.S. federal securities laws after the company lowered its revenue guidance by up to $9 billion for the first quarter of its 2019 fiscal year earlier this week.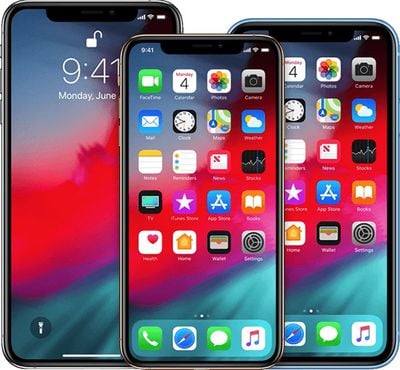 The law firm is conducting the investigation on behalf of AAPL shareholders, with potential for a class action lawsuit, and encourages affected investors to obtain additional information and assist the investigation by visiting its website.
Bernstein Liebhard LLP, another New York-based investor rights law firm, launched a nearly identical investigation of Apple earlier this week.
Apple CEO Tim Cook in a letter to shareholders this week disclosed that Apple's revenue for the quarter just ended will be approximately $84 billion, significantly lower than its original guidance of $89 billion to $93 billion, due to "lower than anticipated iPhone revenue, primarily in Greater China."
Both investigations contrast the positive language that Cook has previously used when speaking about China with the weaker language used in his letter to shareholders this week, in which he said Apple "did not foresee the magnitude of the economic deceleration, particularly in Greater China."
On January 2, 2019, Apple revealed that its revenue for the first fiscal quarter of 2019 would be more than 7% lower than it expected because of "[l]ower than anticipated iPhone revenue, primarily in Greater China, [which] accounts for all of [Apple's] revenue shortfall to [its] guidance and for much more than [its] entire year-over-year revenue decline."

Conversely, on November 1, 2018 CEO Tim Cook stated during Apple's fourth quarter 2018 conference call, that "[o]ur business in China was very strong last quarter. We grew 16%, which we're very happy with. iPhone in particular was very strong, very strong double-digit growth there."
In other words, both law firms are investigating whether Apple failed to warn investors about slowing iPhone demand, particularly in China.
AAPL closed at $142.19 on Thursday, down 36 percent from a closing price of $222.22 on November 1, immediately prior to Apple's last earnings report. As a result, Apple's market valuation has plunged from a peak of around $1.1 trillion to under $700 billion, falling behind rivals Amazon, Microsoft, and Google.