Apple is to be investigated by an investor rights law firm for potential securities fraud following yesterday's revised Q1 2019 earnings guidance for the company, it emerged on Wednesday.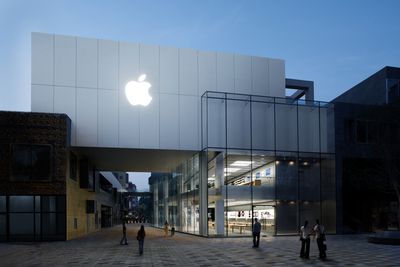 Bernstein Liebhard LLP, which calls itself "a nationally acclaimed investor rights law firm," announced on its website that it was investigating the fraud claims on behalf of Apple shareholders, based on "allegations that Apple and/or its executives may have issued materially misleading business information to the investing public."
The firm's complaint with Apple focuses on comments about China made by CEO Tim Cook in his November Q4 2018 earnings call, compared to what he told investors yesterday.
In his letter on Wednesday, Cook revealed that Apple expected to end the quarter with $84 billion in revenue, which is down more than 7 percent from the $89 billion to $93 billion forecast the company predicted at the end of the last fiscal quarter 2018.
Cook put the revised guidance down to "lower than anticipated iPhone revenue, primarily in Greater China, [which] accounts for all of our revenue shortfall to our guidance and for much more than our entire year-over-year revenue decline."
The statement contrasts with Cook's comments on China during Apple's November Q4 2018 earnings call, in which he told investors that "our business in China was very strong last quarter. We grew 16 percent, which we're very happy with. iPhone in particular was very strong, very strong double-digit growth there."
Essentially, Bernstein Liebhard claims that the difference between the two statements represents "materially misleading business information" that has subsequently "damaged investors." It remains unclear how those allegations will stand up to scrutiny in a law court, however.
Following Cook's earnings call yesterday, Apple's stock fell almost $12 per share, or over 7.5 percent, during aftermarket trading hours. The downgrade also sent shares in other companies with exposure to China tumbling over fears that the slowdown could affect other markets.
Cook said that the timing of the iPhone XS, XS Max, and XR launch compared to the timing of the iPhone X launch last year were set to impact year-over-year comparisons, as would the strength of the U.S. dollar. Cook also said that customers taking advantage of "significantly reduced pricing for iPhone battery replacements" was also a factor that led to fewer upgrades in 2018.