Apple Shares Heartfelt 'Real Stories' From Apple Watch Wearers in Latest Videos
Apple today shared a pair of heartfelt videos titled Real Stories and Real Stories: Michael on its YouTube channel.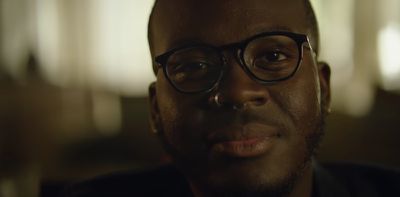 The first video focuses on the Apple Watch's potential to save lives, including a man who crashed while kitesurfing and used his Apple Watch to call his son, a 13-year-old boy whose Apple Watch alerted him to an elevated heart rate, a mother in a car crash who called 911 from her Apple Watch, and a man with blood clots.
"People reach out to Apple all the time to share how Apple Watch has become an indispensable part of their lives," said Apple in the Real Stories video description. "Here are some of their stories."
The second video highlights the story of Michael Jackson, from Duluth, Minnesota, who was born with spastic quadriplegia cerebral palsy. One night, he was woken up by an Apple Watch notification about an elevated heart rate, rushed to the emergency room, and found to have sepsis, a potentially fatal condition.
"Many people reach out to Apple to share how receiving heart rate notifications on Apple Watch has helped them recognize and react to serious conditions," the second video description reads. "Here is Michael's story."
The videos coincide with
today's release of watchOS 5.1.2
, which enables the ECG app on the Apple Watch Series 4 in the United States.