Black Friday Preview: Get Ready for the Best Deals on HomePod, iPad, Hue Lights, Audio Accessories, and More
We're now one week away from Black Friday holiday shopping, which will take place on Friday, November 23. Of course Black Friday isn't just one day any more, and sales have already kicked off today at numerous online and physical retailers. To help plan and organize your shopping, we've created this overview of the best deals you can expect to find while you're out and about next Friday, as well as the ones you can get online with a bit less hassle.
As you read, remember that most of these deals are not yet live, and you can find the specific opening times for each store in our full Black Friday Roundup.

Apple
Although Apple itself doesn't offer great Black Friday discounts, Apple devices and accessories will see many discounts this Black Friday.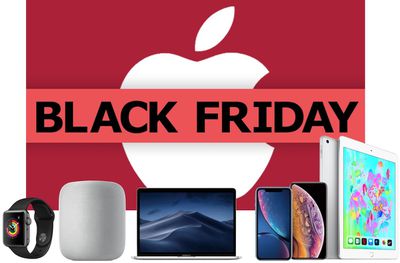 Note: MacRumors is an affiliate partner with some of these vendors. When you click a link and make a purchase, we may receive a small payment, which helps us keep the site running.
iPhone
If you're on the hunt for an iPhone, Walmart will offer a $400 Walmart gift card when you buy the iPhone 8, 8 Plus, or X; and a $300 Walmart gift card when you buy the iPhone XS, XS Max, or XR. All iPhones must be purchased on qualifying AT&T Next, Sprint, or Verizon device payment plans, and this offer is valid in Walmart's retail stores only.
At T-Mobile, you'll be able to get the iPhone XR at no cost if you add the smartphone onto an existing line and trade in an eligible device towards the XR.
Those shopping for older model iPhones should keep an eye on Best Buy's iPhone 6s deal, which will discount the 2015 smartphone to $199.99 on both Simple Mobile and Total Wireless. At Walmart, you'll be able to buy the iPhone SE for just $79.00 on Walmart Family Mobile plans. Meijer will match this offer for the 32GB iPhone SE on Simple Mobile.
iPad
Target and Best Buy will discount the 128GB iPad mini 4 to $249.99 this Black Friday, savings of $150 from its regular price of $399.99.


Another popular iPad discount is for the sixth-generation 9.7-inch iPad (32GB) from earlier this year (with Apple Pencil support), which will be available for $249.99, down from $329.99 at Target, Walmart, Costco, and Jet. If you want the same iPad with a little bit more storage, check out Best Buy's Black Friday discount on the 128GB 9.7-inch iPad, available for $329.99, down from $429.99.
For the brand new iPads, MacMall has already kicked off a sale today, offering the 11-inch iPad Pro (64GB, Wi-Fi + Cellular) for $899.00, down from $949.00; and the 12.9-inch iPad Pro (64GB, Wi-Fi) for $949.00, down from $999.00. Otherwise, we haven't seen any indication of other discounts on the latest iPad Pros on Black Friday.
Apple Watch
Target and Macy's have the best deal for Apple Watch Series 3 this year, with the GPS models starting at $199.99 for the 38mm Aluminum version, down from $279.99. 42mm models will run for $229.99.
If you prefer GPS + Cellular, both retailers will also offer savings on the upgraded Series 3 models, starting at $299.99 for the 38mm models and $329.99 for the 42mm models.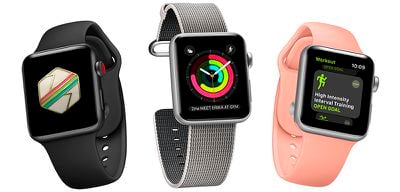 Best Buy has an inferior deal of only $50 off Apple Watch Series 3 instead of $80, but it will have 25 percent off select Apple Watch bands, which should provide a great combo deal if you buy a new Apple Watch elsewhere.
Also of note for Meijer shoppers, if you buy one Apple Watch Series 3 for $279.00 (full price for the 38mm Aluminum) or more, you'll get one Meijer coupon worth $100 to put towards your next purchase (expiring December 24, 2018). While not a straight discount, frequent Meijer shoppers may find a preference for the in-store credit.
Mac
Best Buy has a few notable MacBook sales, starting with the 2017 MacBook Pro (8GB RAM, 128GB HD) at $1,149.99, down from $1,299.99. One of the best deals in this sale is for the MacBook Pro (16GB RAM, 256GB HD) at $2,149.99, down from $2,399.99.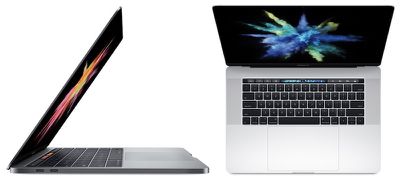 The MacBook Air (2017, 8GB RAM, 128GB HD) will be on sale for $799.99, down from $999.99. Lastly, the 21.5-inch iMac (2017, 8GB RAM, 1TB HD) will be marked down to $899.99 from $1,099.99.
MacMall has the new 13-inch MacBook Air (1.6 GHz, 8GB RAM, 128GB SSD) for $1,149.00, down from $1,199.00, and the Mac mini (3.6GHz, 8GB RAM, 128GB SSD) for $764.00, down from $799.00. These sales are already live.
HomePod


The best deal on Apple's smart speaker this Black Friday -- not to mention of all time -- will be at Best Buy. You'll be able to pick up Apple's HomePod for $249.99, down from $349.99.
AirPods
In one of the only Black Friday discounts known so far on Apple's AirPods, Newegg will have the wireless headphones for $139.99, down from $159.99, with the promo code BFAD155.
App Store and iTunes Gift Cards
Smart Home
Philips Hue lights are being discounted at a few places this Black Friday, with Amazon marking down various Hue accessories by as much as 40 percent. If you're willing to shop early, Best Buy has the Philips Hue White and Color Ambiance Starter Kit on sale right now for $119.99, down from $189.99. This is a great low entry price to start installing smart lights in your home, but the sale is part of Best Buy's "Beat the Rush" event, which ends tomorrow, November 17 at 11:59 p.m. CT.



One of the most consistent deals throughout Black Friday this year is for the new Google Home Hub, which is being marked down to $99.99 from $149.99 at Best Buy, Walmart, Belk, Meijer, Jet, and numerous others. At Belk, you will be able to grab a Google Home Mini for $25.00, down from $49.00, and Costco will have a three pack of the miniature smart speakers for $69.99, down from $99.99.


Another popular sale this year is for two Nest devices: the Nest Learning Thermostat (3rd gen) for $179.99, down from $249.99; and the Nest Indoor Cam for $129.99, down from $199.99. You'll be able to find both of these sales at Belk, Meijer, Lowe's, Newegg, and the Nest Learning Thermostat discount will be at Kohl's. At Dell, Kohl's, and Lowe's you'll find the Nest Hello Doorbell for $179.99, down from $229.99; and Lowe's will have the Nest Outdoor Cam for $149.99, down from $199.00.
Other sales:
Audio
Shoppers looking for new headphones and smart speakers should find plenty of bargains this Black Friday, starting with the BeatsX down to just $75.00 at Walmart, from $109.00.


One of the better shopping options for the Beats Studio 3 Wireless Headphones is at Kohl's where it will be priced at $279.99, down from $349.99. While not an all-time-low discount, $75 in Kohl's cash with the purchase is a great bonus for Kohl's shoppers. Similarly, Kohl's has the Powerbeats 3 Wireless Headphones for $149.99, down from $199.99, and $45 in Kohl's cash as a bonus with the purchase.
If you'd prefer straight discounts, Best Buy will have the Powerbeats 3 for $99.99, and Target plans to discount the Beats Solo 3 Wireless Neighborhood Collection to $179.99, down from $299.99.


For speakers, you'll find the Sonos One for $174.99, down from $199.99 at Best Buy and at $174.00 on Sonos.com.
The UE Megaboom will be $99.99, down from $249.99 at Best Buy; and the UE Boom 2 (Phantom) will be $79.99, down from $179.99 at Kohl's (with $15 Kohl's cash). MacMall will match this discount on the UE Boom 2, and have a UE Wonderboom sale of its own, marking the tiny Bluetooth speaker down to $49.99 from $99.99.


The Bose On-Ear Wireless Headphones will be $99.99, down from $159.99 at Sam's Club and Costco; and Jet and Dell will have the Bose QuietComfort 35 Wireless Headphones II for $299.00, down from $349.00.
Other sales:
Online Only
Websites that operate exclusively online will also have a handful of nice discounts for shoppers on Thanksgiving and Black Friday, with more to come for Cyber Monday on November 26. On Black Friday, Amazon has planned to slash prices on its entire lineup of Alexa and Echo devices, including the new Echo Plus for $109.99, down from $149.99; and new Echo Show for $179.99, down from $229.99.


At Incipio and Griffin you'll find 40 percent off sitewide sales, and Incase will offer a 50 percent off sitewide sale. These sales will run from Thanksgiving Day through Cyber Monday at 11:59 p.m. PT, offering shoppers a decent period of time to save on iPhone cases, screen protectors, cables, battery packs, and more.
CalDigit has kicked off its Autumn Sale, which runs from November 13 through December 3 and includes a few Black Friday discounts. The sale has numerous discounts on Thunderbolt Stations and external drives, and the standout offer nets you a free 2TB AVPro 2 when purchasing any T4 Thunderbolt 3 RAID.
Keep an eye on Mujjo next week as the tech accessory company has partnered with MacRumors to offer our readers an exclusive sale where you can get 25 percent off sitewide using the code #macrumors at checkout. This sale lasts from Thanksgiving Day, November 22 through Cyber Monday, November 26.

Black Friday Roundup
Of course, there are many more Black Friday deals that will be available next week, including discounts on 4K TV sets, Xbox One and PlayStation 4 consoles, and home appliances. To view more details on the shopping event, be sure to keep an eye on our full Black Friday Roundup as we continue to update it ahead of next Friday.