Apple Highlights Photos Shot on iPhone XR
Apple today highlighted "Shot on iPhone" photos captured with its latest smartphone, the iPhone XR. Apple shared portraits, landscapes, and more that iPhone XR users posted on social networks like Instagram and Twitter.
Apple's iPhone XR is equipped with the same 12-megapixel wide-angle lens that's in the iPhone XS and iPhone XS Max, and it has all of the same features like Smart HDR and Depth Control for adjusting the amount of blur in a Portrait mode photo.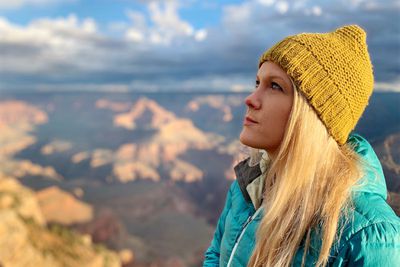 Image via photographer Austin Mann


The iPhone XR is unique among iPhones because its rear-facing Portrait mode option doesn't require a two-lens camera setup.
Instead of relying on a telephoto and a wide-angle lens to separate the subject of a photo from the background, the iPhone XR uses software to create a similar effect. As a result, Portrait mode photos captured on the XR only work with people and aren't available for other subject matter like pets and food.
As a bonus, though, because rear Portrait mode on the iPhone XR uses the wide-angle lens with wider f/1.8 aperture instead of the f/2.4 telephoto lens used by the iPhone XS and XS Max, its Portrait photos can come out better in low lighting conditions.
The iPhone XR, like the XS and XS Max, uses a TrueDepth camera system for the front-facing camera with a 7-megapixel setup. TrueDepth on iPhone XR is identical to TrueDepth on Apple's pricier iPhones, allowing for a full front-facing Portrait mode with Portrait Lighting options.
Apple
previously shared
a series of images that were shot on iPhone XS and XS Max following the launch of those two devices. The company's full selection of iPhone XR photos can be seen in its Apple newsroom article.