Apple has contracted LG Display to begin production of OLED panels for iPhones. According to ETNews, the display panels will be produced at LG's E6 production line in Paju, with shipping to begin next month.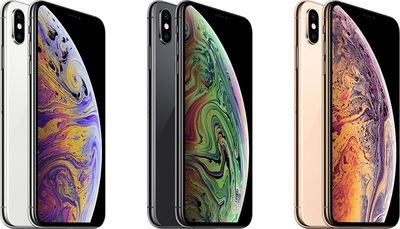 LG will supply approximately 400,000 OLED panels to Apple before the end of the year, with the cost of each unit expected to be around $90.
In September it was reported that LG's sixth-generation flexible OLED display panels passed a series of Apple's quality tests, which led to the preparation phase for mass production.
In April, a report claimed that Samsung would likely remain Apple's exclusive supplier of OLED display panels for its latest phones, after LG fell behind schedule due to mass production challenges.
However it looks like LG has cemented its position as Apple's secondary supplier of OLED panels. Korean newspaper Newspin reported about a potential deal signed between Apple and LG back in July.
Apple in September launched the iPhone XS and iPhone XS Max with 5.8-inch and 6.5-inch OLED displays, respectively. Last month it launched the more affordable iPhone XR, but that phone has a 6.1-inch LCD "Liquid Retina" display.
Apple can potentially negotiate lower prices for OLED panels as Samsung and LG compete for its business, which should in turn lower its production costs of OLED-equipped iPhones.