New AirPods Model Numbers Show Up in Bluetooth Database, Hinting at Upcoming Release
New AirPods listings were added to the Bluetooth Special Interest Group's regulatory database on November 1, 2018, suggesting a refreshed version of the accessory could be coming in the near future.
The AirPods listing, noticed first by MySmartPrice, features model numbers A2031 and A2032, which seems to correspond to a left AirPod and a right AirPod, both of which have completed the Bluetooth Qualification Process.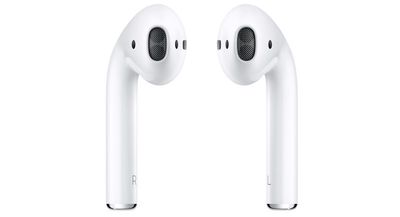 Apple's hardware version number is listed as REV1.1, compared to the REV1.0 hardware listing of the original AirPods. The new AirPods connect to an iPhone, iPad, or Mac using Bluetooth 5.0, according to the details provided, but little else about them can be gleaned from the listing.


Rumors have suggested that Apple is working on second-generation AirPods with an improved wireless chip that supports hands-free "Hey Siri" functionality. AirPods with "Hey Siri" support were shown off in a September Apple video when the iPhone launched, but upgraded AirPods did not make an appearance at Apple's September or October events.
We've also been expecting a new AirPods wireless charging case for use with the AirPower, but Apple's Charging Case for the AirPods is not listed in the Bluetooth database, so it is not known if an updated version accompanies the revised version of the AirPods.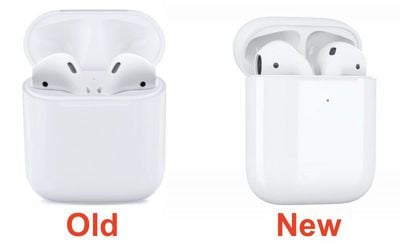 A new AirPods Wireless Charging Case was shown off when AirPower was first announced


If these new AirPods are indeed going to launch with a Charging Case that supports wireless charging, it could also mean that Apple is planning to launch its AirPower charging mat in the near future. The AirPower was first introduced in September 2017 and is meant to charge the iPhone, Apple Watch, and AirPods all at once.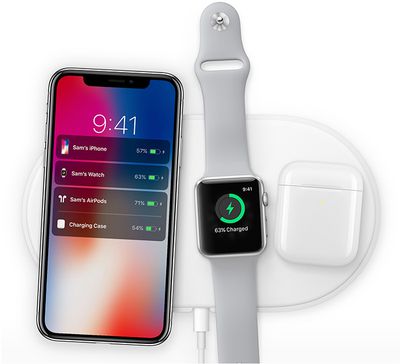 Difficulties with heat management, interference, and inter-device communication are said to have delayed the AirPower. Apple has removed most AirPower mentions from its website, but packaging materials for the recent iPhone XS and XS Max continue to mention AirPower, leaving hope that it's still coming at some point.
We don't know when to expect upgraded AirPods to launch, but the first AirPods were added to the database on November 20, 2016 ahead of a December 13, 2016 launch date. If Apple follows the same timeline, we could see new AirPods in late November or early December.