Phil Schiller on iPhone XR Display: 'If You Can't See the Pixels, at Some Point the Numbers Don't Mean Anything'
Engadget's Chris Velazco recently sat down for an interview with Apple's marketing chief Phil Schiller to discuss all things iPhone XR. We've rounded up some of Schiller's comments about the device below.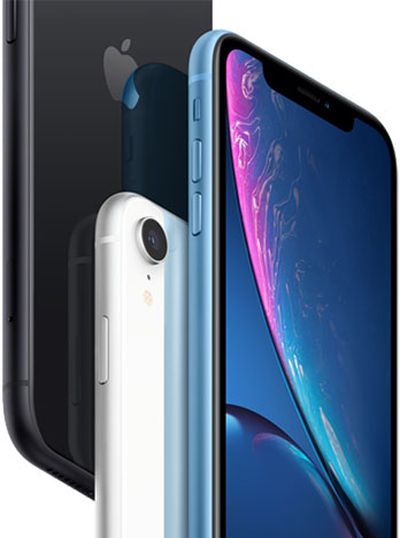 What the "R" stands for in iPhone XR:
I love cars and things that go fast, and R and S are both letters used to denote sport cars that are really extra special.
How the iPhone X led to the iPhone XS, iPhone XS Max, and iPhone XR:
We had this technology we were working on for many years to be the future of the iPhone. It was a huge ask of the engineering team to get it to market last year, and they did. ... We knew that if we could bring that to market and it was successful very quickly after that, we needed to grow the line and make it available to more people.
Making sure the iPhone XR is still "the best phone":
If we're going to push the upper boundaries with XS and XS Max to make something the best, how do we make something that's more affordable for a larger audience? To make the overall iPhone audience even larger? What choices can we make and still make it a phone that people can hold and say, "I have the best too"?
Expanding on that:
We don't think about categories. We think the iPhone X technology and experience is something really wonderful, and we want to get it to as many people as possible, and we want to do it in a way that still makes it the best phone.
Addressing concerns about the iPhone XR's lower-resolution display:
I think the only way to judge a display is to look at it. …

If you can't see the pixels, at some point the numbers don't mean anything. They're fairly arbitrary.
As far as the iPhone XR launching over a month after the iPhone XS and iPhone XS Max, Schiller simply said "this is when it's ready."
iPhone XR pre-orders began last Friday in over 50 countries. The first deliveries to customers and in-store availability will begin Friday, October 26. The colorful device starts at $749 in the United States.
Full Article: With the iPhone XR, Apple broadens its 'best'