iPhone Ownership Among American Teens Remains Steady While Intent to Purchase Grows
American teenagers are still choosing Apple's iPhone over the competition, with 82 percent of surveyed U.S. teens saying that they own an iPhone, according to Piper Jaffray's latest survey (via Business Insider).
This number has grown steadily from 76 percent in April 2017 to 78 percent in October 2017, and it now appears to have plateaued temporarily in 2018, as 82 percent of teens said they owned an iPhone back in April.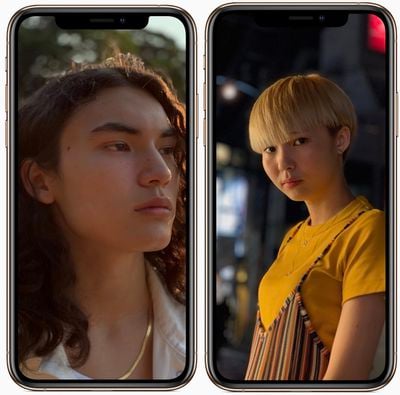 Looking to the future, 86 percent of teens surveyed said that they plan on buying an iPhone as their next smartphone. This is an increase from 84 percent in the spring.
In comparison, 10 percent of the teens said they planned on buying an Android smartphone next, down from 11 percent in the spring. The researchers at Piper Jaffray say that American teens' intent to buy an iPhone is now at the highest they have ever seen.


Other tidbits from the report include: 45 percent of teens saying that the brand of an item is the most important factor in a purchase decision, Amazon is the top preferred website, and Instagram is now the most used social platform as Facebook faces an ongoing decline. Netflix represented 38 percent of daily video consumption, ahead of YouTube (33 percent), cable TV (16 percent), and Hulu (5 percent).
For this survey, Piper Jaffray surveyed around 8,600 teenagers across 47 states with an average age of 16 and an average household income of $68,300. 44 percent of the teens were female, while 56 were male.