Some iPhone XR Models Start Selling Out
iPhone XR pre-orders kicked off at 12:01 a.m. Pacific Time, and just a half hour after orders went live, some colors started selling out and became unavailable for launch day delivery in the United States.
Right now, some yellow and PRODUCT(RED) iPhone XR models from T-Mobile won't ship out for one to two weeks, delivering in November instead of on October 26. In the UK, iPhone XR supply is also starting to slowly sell out, with coral and yellow models starting to list a one to two week delivery estimate.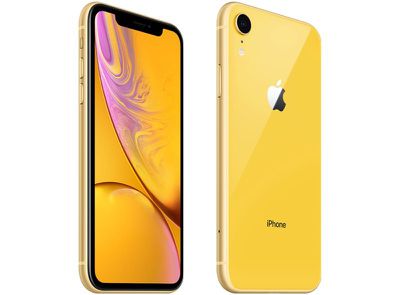 All other colors are still available for launch day delivery in the United States at this time, but available supply for in-store pickup has dwindled for some models in some areas.


It's not clear if yellow is a popular color choice or if Apple made fewer yellow iPhone XR models, but with one color selling out, the others could soon follow.
Apple did not provide SIM-free models of the iPhone XR for pre-order in the United States, which typically means that supplies are not quite as strong as Apple would like. SIM-free models are, however, available in other countries around the world.
Curiously, Apple has also not provided iPhone XR cases for the new device, which is unusual as new iPhone releases are typically accompanied by matching cases. iPhone XR press releases in some countries mentioned that Apple would debut a clear case for the iPhone XR to show off the colors of the device, but no such case is available as of yet.
If you're planning to get an iPhone XR, it's best to place an order right away if you want launch day delivery, because it's not clear if and when available stock will sell out. Apple will, as always, have some devices available for walk-in purchases on October 26.