AmpliFi is one of the many brands in the mesh Wi-Fi router market, first launching its cubed router with a circular display in 2016. As the consumer brand for Ubiquiti Networks, AmpliFi today announced an expansion of its product line with the AmpliFi Instant whole-home Wi-Fi system, which is smaller than its previous router and more streamlined, since it can be set up in under two minutes.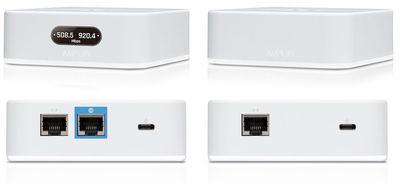 AmpliFi designed the new router to be compact and instantly accessible to customers who want to upgrade and improve the Wi-Fi in their homes. AmpliFi Instant uses 802.11ac Wi-Fi with both 5 GHz and 2.4 GHz radios, and comes with a WAN port and a Gigabit Ethernet port on the router, as well as a Gigabit Ethernet port on the MeshPoint extension.
Like other mesh systems, AmpliFi Instant comes with a base router that you can extend the range of using a MeshPoint extension device. This allows Wi-Fi coverage to be evenly and reliably spread across your home, without potential disruption from Wi-Fi extenders.


During the quick setup process, AmpliFi Instant connects to an iOS or Android app, where users can also configure the router, check out their network's stability, adjust parental controls and remote access features, and provide access to guests. The installation process is sped up thanks to the MeshPoint, which comes pre-paired with the router so customers simply have to plug it in where Wi-Fi is needed most.
AmpliFi Instant launches today for $99.99 for just the router, while the AmpliFi Instant Kit is available for $179.99 for a router and MeshPoint. The device is being sold both on AmpliFi's website and on Amazon.