AmpliFi
By MacRumors Staff
AmpliFi Reviews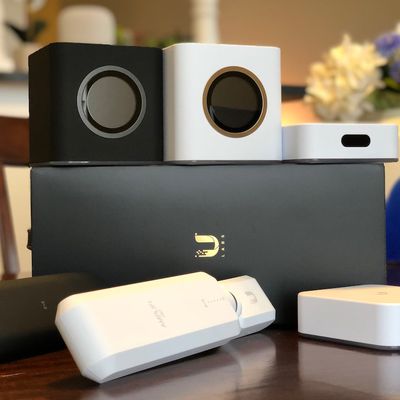 Ubiquiti Networks' consumer technology brand, Ubiquiti Labs, began making a name for itself in late 2016 with the launch of the AmpliFi HD Wi-Fi Mesh Router. Similar to other mesh systems, the AmpliFi HD comes with a centralized router and two "MeshPoints" that provide blanket Wi-Fi coverage throughout a home, but Ubiquiti Labs' device is unique thanks to its circular, full-color touchscreen on...
AmpliFi Articles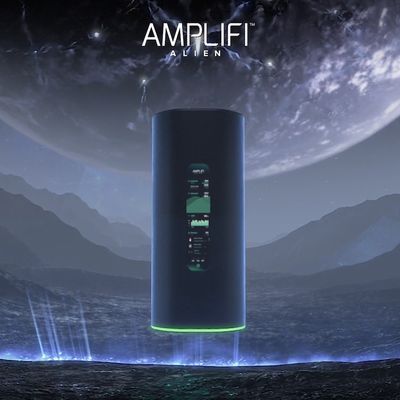 Ubiquiti earlier this week announced that it is rolling out firmware version 3.7.0 for its AmpliFi Alien router, which delivers HomeKit support. ‌HomeKit‌ support allows the router to be managed from the Home app across Apple's platforms to adjust security settings for various ‌HomeKit‌ accessories installed in the home. The functionality serves to firewall ‌HomeKit‌ devices by allowing them ...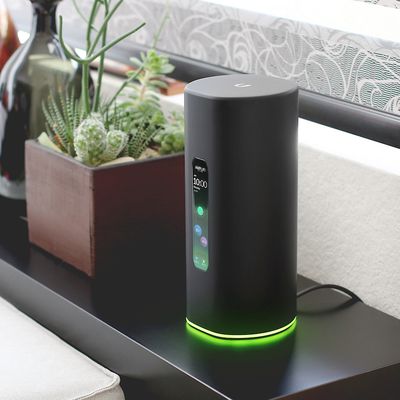 Ubiquiti today launched an all-new router, the AmpliFi Alien, which is Ubiquiti's first Wi-Fi 6 router. The router is on sale now for $379. According to the company, the AmpliFi Alien allows you to increase your network capacity by 4x and boost coverage by 2x, all while reducing battery drain on mobile devices. It's powered by 8x8 MIMO Wi-Fi 6 technology, so a single AmpliFi Alien router...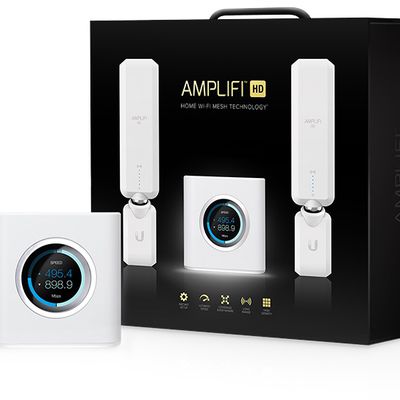 In the wake of Apple's decision to end its AirPort line of routers, many users continue to hunt for the best possible Wi-Fi networking solution. Ubiquiti Networks' AmpliFi routers have been some of the more popular mesh systems on the market in recent years, and this month the company is offering a notable $100 discount on its AmpliFi HD Mesh Wi-Fi System, as long as you're willing to go through...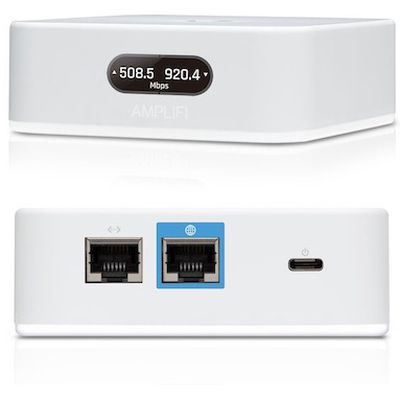 AmpliFi is one of the many brands in the mesh Wi-Fi router market, first launching its cubed router with a circular display in 2016. As the consumer brand for Ubiquiti Networks, AmpliFi today announced an expansion of its product line with the AmpliFi Instant whole-home Wi-Fi system, which is smaller than its previous router and more streamlined, since it can be set up in under two minutes....