DxOMark: iPhone XS Max is 'Surefire Option' With 'One of the Best Smartphone Cameras Ever'
DxOMark today published the results of its in-depth analysis of the iPhone XS Max's rear camera. Apple's flagship smartphone achieved an overall score of 105 points, trailing only the Huawei P20 Pro at 109 in the site's all-time rankings.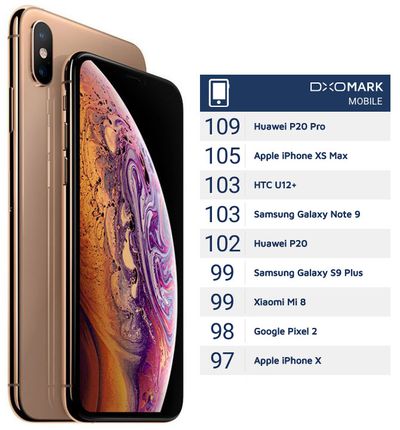 Note that the iPhone XS and iPhone XS Max have identical camera specs, so this review applies equally to the iPhone XS.
In its testing, DxOMark found the iPhone XS Max to have "excellent" photo and video quality in bright light, with a "very wide dynamic range and good detail." In terms of photo quality, they found exposure in outdoor images "tends to be spot on," with high levels of detail and pleasant colors.
The review adds that Apple's new Smart HDR feature generates images with "very good target exposure and a wide dynamic range in all conditions."

Backlit indoor scene shot on iPhone XS Max

Backlit indoor scene shot on iPhone X
Achieving a video score of 96, DxOMark said the iPhone XS Max shows "outstanding video quality in bright light."
DxOMark concludes that the iPhone XS Max has "one of the best mobile cameras" it has ever tested, with noticeable improvements in many areas over last year's iPhone X. Their review praises the iPhone XS Max camera as being "very reliable overall" and "consistently delivering good results."


In lower light, however, DxOMark found that noise becomes "a little more intrusive than with other high-end phones," adding that the iPhone XS Max's zoom capabilities lag somewhat behind the competition — specifically, the Huawei P20 Pro. Beyond that, they say the device is a "surefire option for any mobile photographer."
For scoring and analysis in its smartphone camera reviews, DxOMark says its engineers capture and evaluate over 1,500 test images and more than two hours of video both in controlled lab environments and in natural indoor and outdoor scenes, using the camera's default settings. More on their methodology here.
DxO is a well-known French image lab that has been reviewing smartphone cameras for many years, but they've attracted some criticism. At the end of the day, camera quality is subjective, at least to some extent.