Facebook Uncovers 'Security Issue' Affecting Nearly 50 Million Accounts
Facebook this morning announced that its engineering team on Tuesday discovered that hackers have exploited a vulnerability in its code, allowing hackers to steal Facebook access tokens for almost 50 million accounts.
According to Facebook, hackers took advantage of security flaws in its "View As" code, which is a feature designed to let people see what their profile looks like to someone else. The Facebook access tokens that were stolen are digital keys that allow people to stay logged in to Facebook.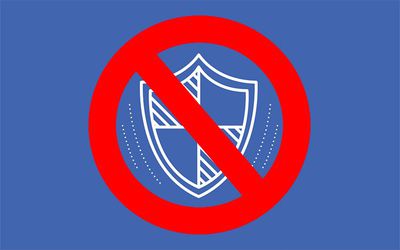 This attack exploited the complex interaction of multiple issues in our code. It stemmed from a change we made to our video uploading feature in July 2017, which impacted "View As." The attackers not only needed to find this vulnerability and use it to get an access token, they then had to pivot from that account to others to steal more tokens.
It is not clear whether the accounts affected were misused or have had information accessed at this time, and Facebook does not know who executed the attacks.
Facebook says that the vulnerability has been patched at this time, and authorities have been informed. Facebook has reset the access tokens of the nearly 50 million accounts that were affected along with another 40 million accounts that have been subject to a "View As" lookup in the last year.
Customers who have been logged out of their apps will receive a message about what happened once they log back in.
While a security review is conducted, Facebook is turning off the "View As" feature that was used for the hack.
Facebook says that it is "sorry this happened" and that people's privacy and security "is incredibly important." No one needs to change their passwords, according to Facebook, but those concerned can visit the "Security and Login" section in settings to log out of all devices at once.
Today's Facebook hack comes just a day after Facebook was found to be using phone numbers that customers provided for 2-factor authentication for ad targeting purposes and shadow contact building.